Thank you Captain Brown, I quite like your N. 8th, and have been getting ideas how I'm going to do my vehicles.
I'm going for a more PDF version for my guys so will probably focus less on camouflage if I ever get any vehicles.
So painted my test piece over with Chaos Black and redid the Leadbelcher drybrush and I'm pretty happy with the result.
Also got my Greebles painted up: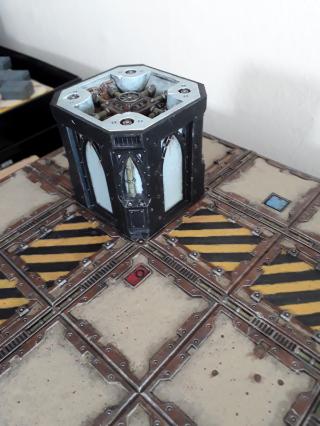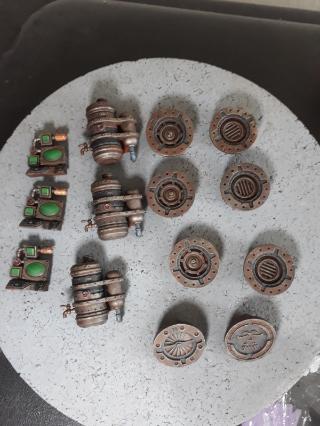 I got the Chaos Black paint from a box of older paints I had hiding under the box of current paints, also in this box were the good old Foundation paints!
Some of them were pretty thick and knarly, but with some Lamian Medium I was able to thin them down to slightly thinner than a new pot. the heavy amount of pigment in them gave excellent coverage.
This was them used to prime the rest of the kit and some othe stuff I picked up off of ebay: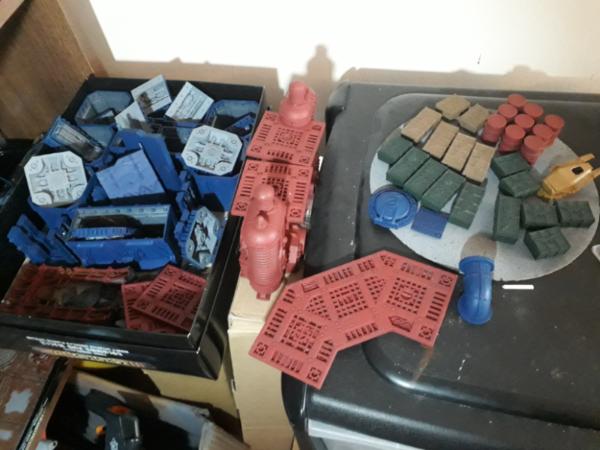 I also spent some time starting a guy carring a Heavy Bolter: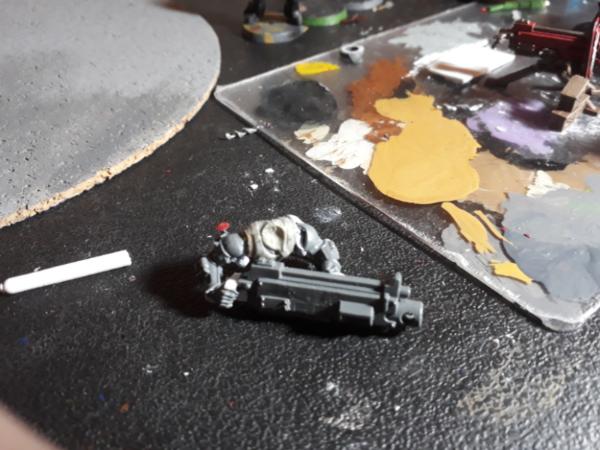 The original idea behind him was for him to be one part of a heavy weapons team, but a full vat grown Goliath recruited/loaned/conscripted to the PDF, maybe with an Escher as his ammo runt, Legolas and Gimli style. Shortly before posting though, I remembered about a Catachan hero with a
HB
, Captain Harker or something and thought this could be a good stand in.
The Catachan torso is a place holder for now that I will probably bulk out or replace with some Miliput/Greenstuff armour.
With this idea bouncing around my head, I made and painted a Space Marine:
This guy I just a basic Primaris body and legs with regular Marine arms and backback.
I made another guy a while ago when thinking about Inquisimunda, but I had painted him as an Ultramarine, before learning that the Imperial Fists are stationed on (and recruit from
AFAIK
) Necromunda.
Here they are with guardsman for height comparison: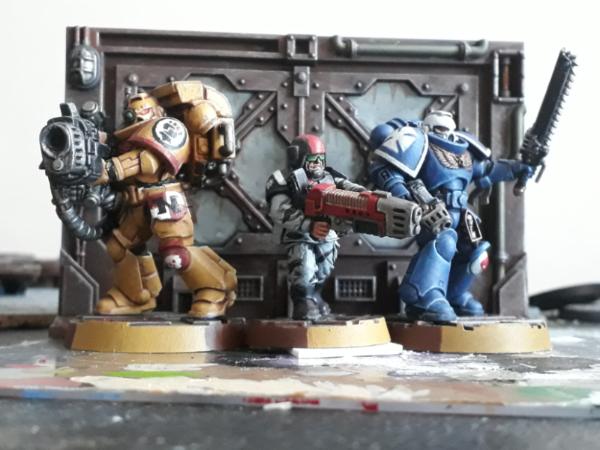 Fist guy doesn't have a name yet but I'm thinking something beginning with Leo, but not the spartin.
The Ultramarine is Veteran Brother Alpharius. He and his two shining blue clad brothers are here to offer advice on the Codex Astartes and inter-chapter training to new Imperial Fist recruits and Necromudian Guard units.
Got my self a good chunk of time to do whatever I wanted when tragedy struck: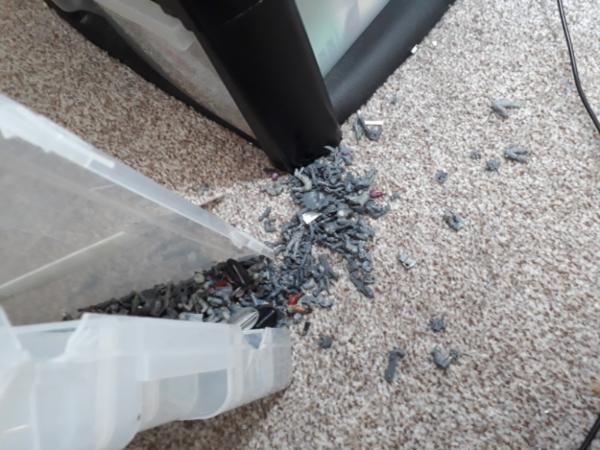 That's my bits box where small bits go, 24 carefully sorted compartments gone in a blink.
Whats worse is it's entirely my fault and I can't blame anyone.