Here is the big wrap up for the Chinese Walled Villa project. It was just waiting for me to finish the last buildings and get at least a couple of figures painted to show it off. And that's what we have: two. There are more coming and probably more buildings, walled quarters to expand the arrangement options and scatter terrain to build out the set. But for now, it really is done. On and off, this project has been running for two years. In that time I've learned a fair bit about 3d printing, acquired some new types of paint and improved my ability to paint figures as opposed to vehicles and buildings- at least in my own not-so-humble-or-unbiased-opinion.

Your constructive criticism is heartily welcomed.
View through the main gate and torii arch:
The figures are from Kensei (the first kickstarter for their new Khitai Rising army) and I used a combination of Cephalopod and Instant Colours paints. The Cephalopod make for good base paints and actually have a bit of color contrast affect to them as they dry. Instant Colours are nice for washes or thin glazing colors as a top coat, or you mix Artist's medium in and they also make good contrast paints or drybrush paints.
Two storey version of the main house/building: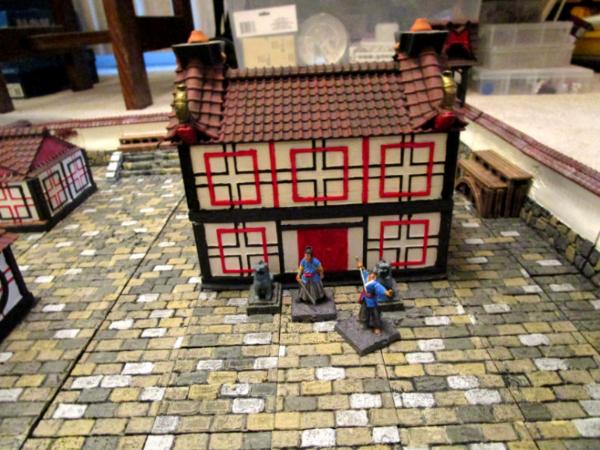 Courtyard shot showing all three buildings: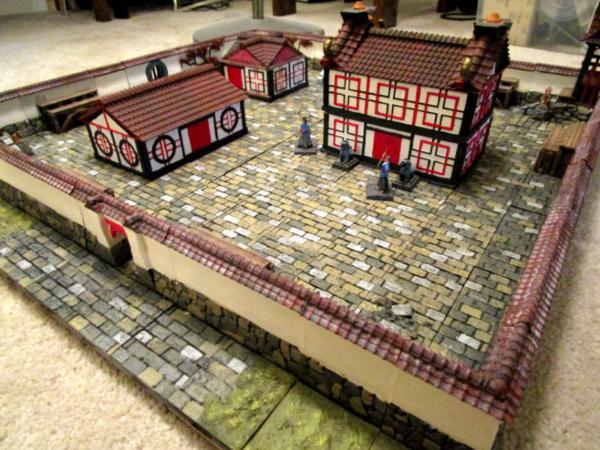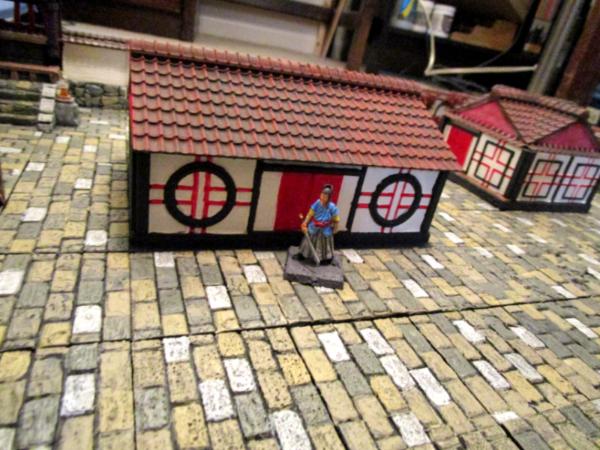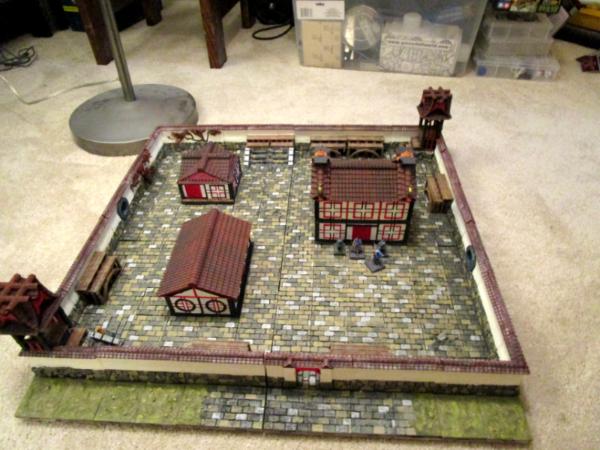 Bell shrine in the garden: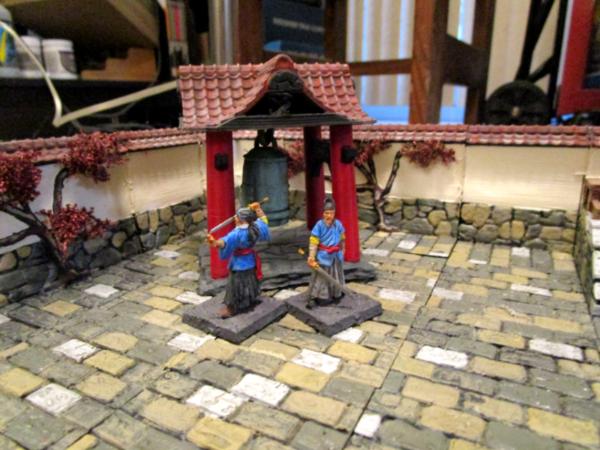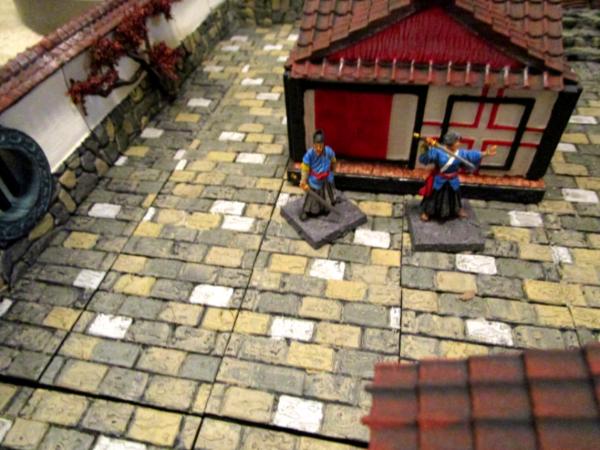 Entrance to the main house guarded by Foo Dogs and Swordswoman:
Two storey building made using the single room house as the base, adding the burlap screens at the sides and placing a full 2-room house on top: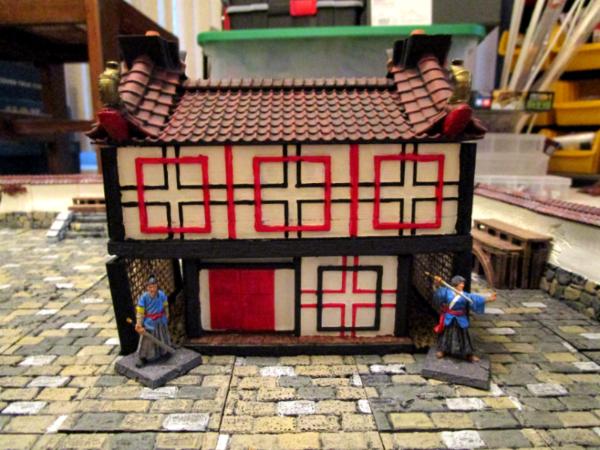 Ceremonial gong in the garden: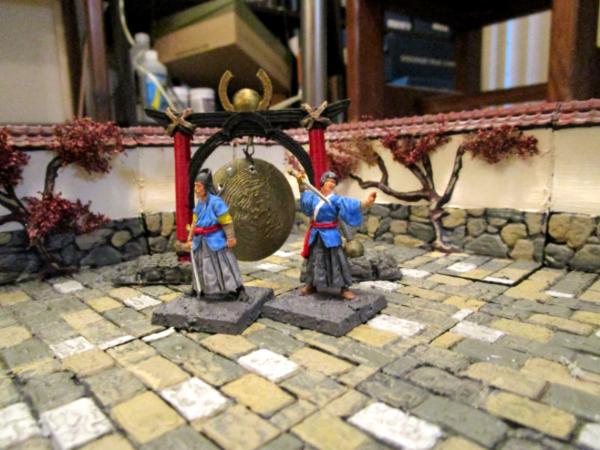 Switched out roof types: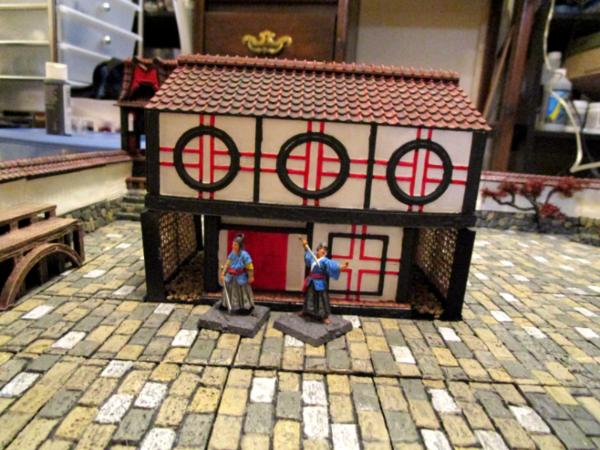 Swordswoman at steps to a watch tower:
Watch tower platforms can accommodate a single figure (I've already repainted the eye- the things the camera shows!):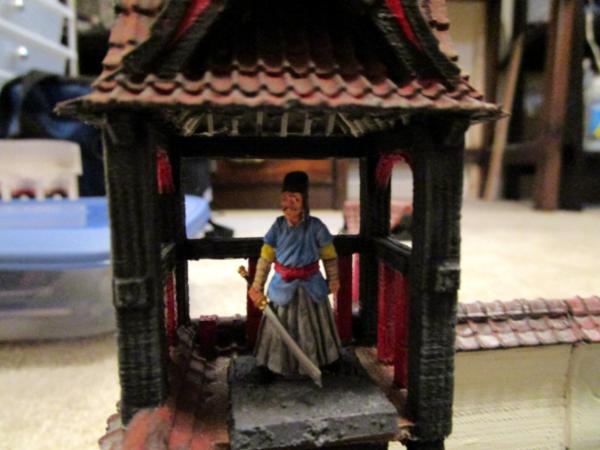 Four different wall/house sections, two different roofs, a bunch of different scatter terrain: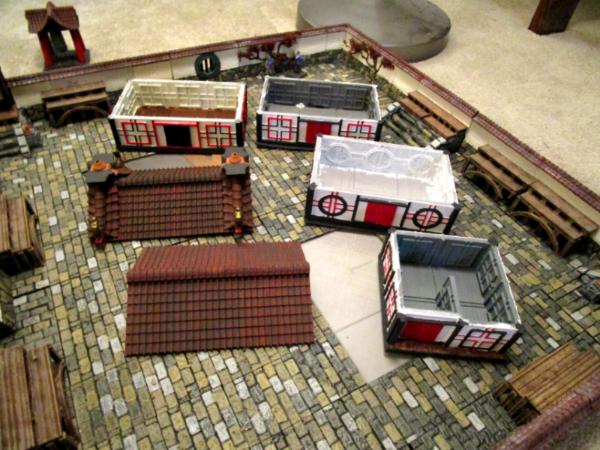 Warriors in the garden: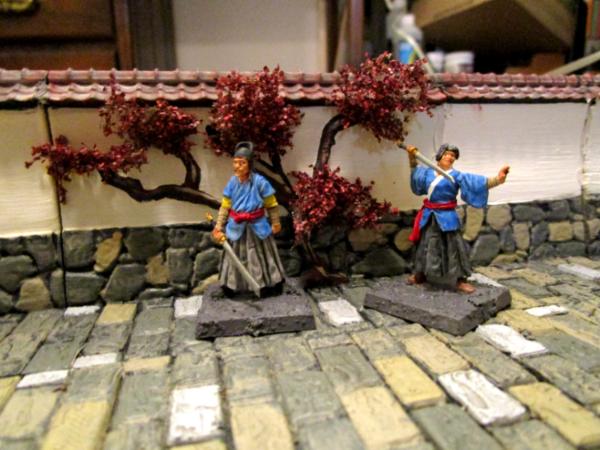 3-storey variant; one could easily add balconies by cutting a piece of card or styrene the right dimensions and slipping between storeys: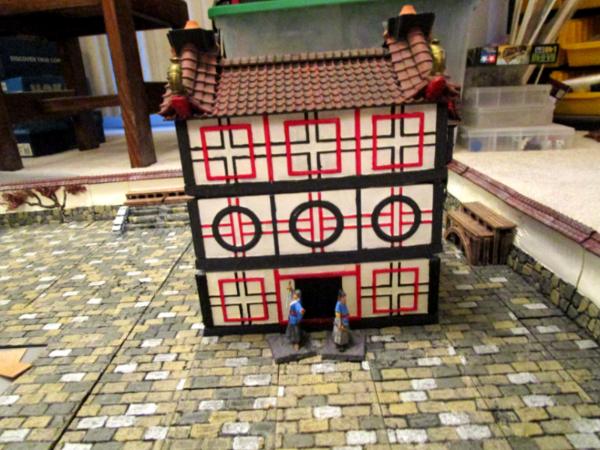 Warriors: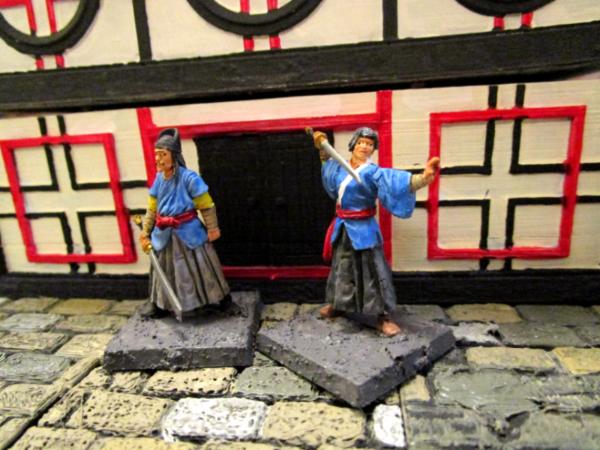 Everything uses magnets to hold together so roofs don't get knocked askew during game play and the interiors are all playble, I just haven't painted them yet and probably won't- unless the opportunity to join a gaming group actually arises.
I have several other figures for this set in progress, including the fellow who 'owns' this villa and gave me the chance to use Greenstuff World's Colorshift Metals paint set. I look forward to presenting them to you over the next few weeks.
And then a metric-crap-
ton
of other things to get back on track, now that the flood damage (third time in 14 months!) is finally almost complete in its remediation.
Thanks for looking in.
More follows soonest.