Well, this will be the last real update for the Mongers for a while, as the Grey Knight's have fallen GROSSLY behind all the imaginary schedules I had thought up haha.
So, to begin with, first pic is of the Achilles as is - only two coats of gryphonne sepia, no second coat of black. Need help deciding colors for weapons and details outside of the kommando khakki sections like on the test models.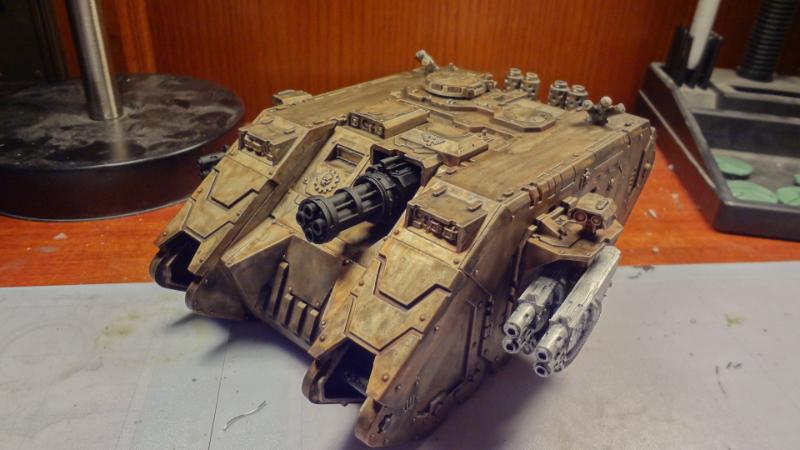 It's not as smoothly done as the marines, but I like the look and think it will look even better with a little more tweaking, battle damage, and weathering added.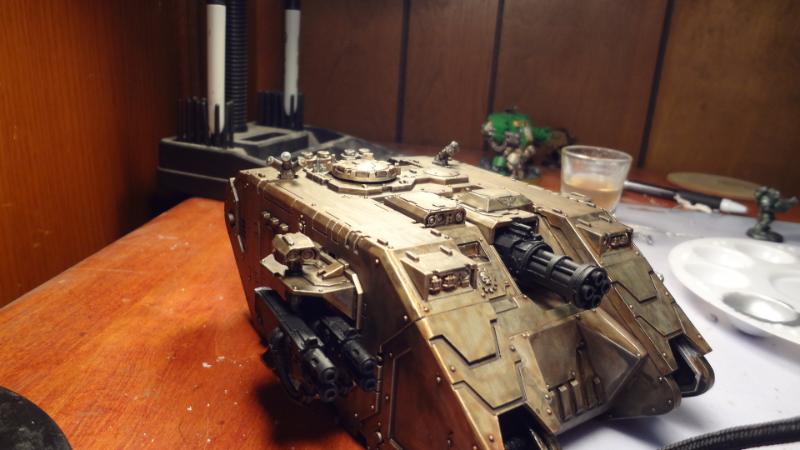 You can see details really well in standard lighting. Thinking the weapons will probably remain mainly black, possibly an adeptus battlegray drybrushed with boltgun. Any thoughts?
And......
THE SEARCH FOR THE ULTIMATE TOOLBOX!!!
Mission: To consolidate all my tools, bits,
WIP
's, and various tidbits that I always wish I had when I forget them into one place.
RULES:
1) Has to be a toolbox, can't be an extendable handle and wheel around box.
2) Has to be able to hold my stuff comfortably, but not have a lot of unnecessary space
3) Has to come in under $100 if someone were to start playing
40k
or any wargame and need to build a kit from scratch.
4) Has to be secure - no wimpy handles, latches, or weak materials.
5) Has to come with or can fit multiple smaller compartmentalized bits boxes inside.
Additional Concerns:
* Possibly have option for a lock
* Preference for box with built in lid mounted bits box
* BLACK OR PLAIN COLORSCHEME - High Importance so that it can apply to just about any person - some people are color nazi's like me
So, I began my search by taking measure of what I already had, what I was getting, and what I might potentially get.
What I had...
1 x Toolbox (small and only held some basing supplies, glue, tape, and my portable kit (has snips, hobby knife, flat grip pliers, and wire cutters)
3 x Battleforce Boxes holding various
NOS
or POS bits
2 x
NIB
GK
SS
1 x
NIB
GK
TS
1 x
GK
Bits Box (approx 14'' L x 9.5'' W x 1.5'' H)
1 x Tradeable Bits Box ( bigger than
GK
box in all dimensions)
Various other things as well - chain, glues, rubberbands, paper clips, etc. The random office supplies that you always find a need or use for in the moddling world.
So, with that in mind, I started searching for the box via the interwebs.
My friend
Skipphga da Devoura
has a really nice kit which inspired this whole search, so I started looking around for Stanley boxes like his.
After several hours of looking around on Walmart, Amazon, Ebay, Home Depot, and various other storage specific sites, I found the Stanley 'FATMAX'.
It comes in 2 sizes - 23'' and 28''. Pro's of this box...
DIMENSIONS:
Length: 28 inches
Width: 12.60 inches
Height: 11.60 inches
a) Durable and well made.
b) Heavy duty metal clasps for the lid
c) States it has a 'waterproof seal'
d) Has an internal tray that covers '3/4' of box length
Despite all these sites having the box, Walmart, Home Depot, and Amazon had it cheapest. UNTIL I checked Lowes ($30 and had it in store).
Then, as luck would have it, while searching Lowes, I found this box: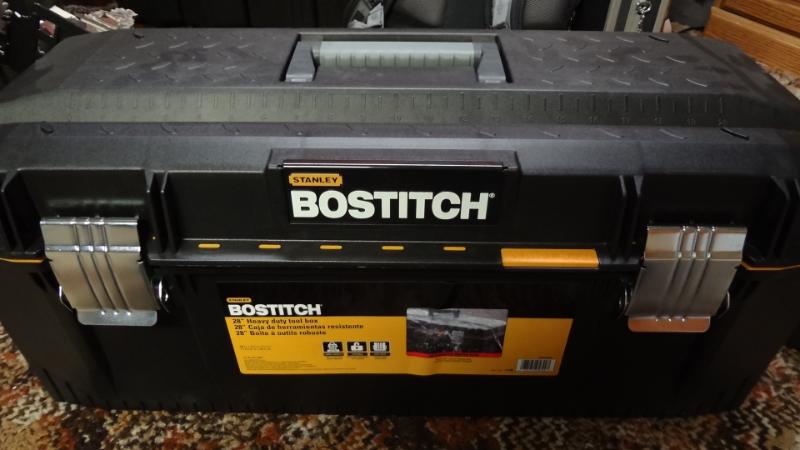 Now, don't let the name fool you. It's the EXACT SAME as the FATMAX 28'' down to the material. Only difference is the nameplate and the color of the seals (orange rather than yellow).
I say luck, because I like the orange better than the yellow. Preferences
lol
.
Also, the lid has a built in groove for holding lumber that has a ruler printed into the material. Great for making terrain when you need to quickly measure something.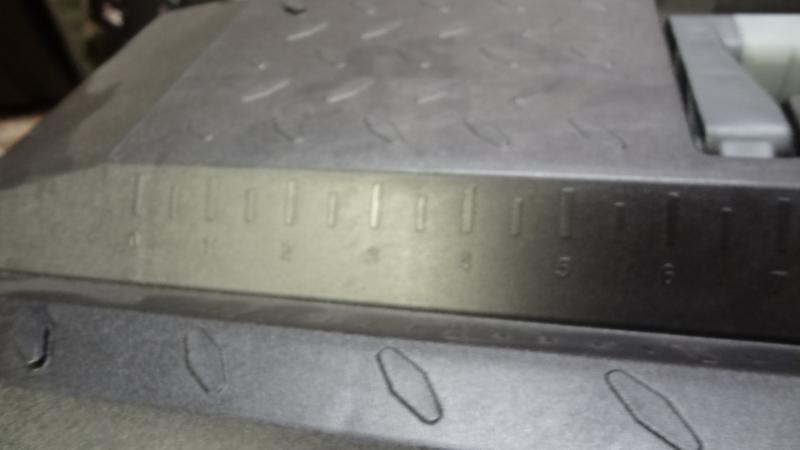 Then, as luck would also have it, I found these while trying to find the FATMAX.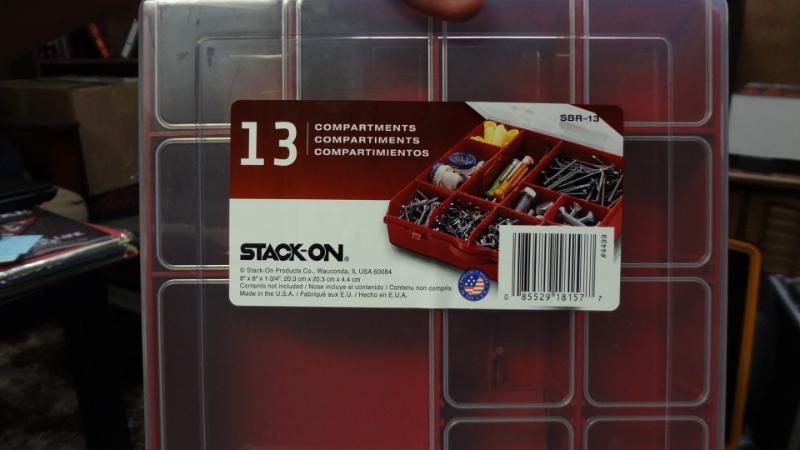 These work PERFECT with the FATMAX. As you can see in the picture below, you can easily fit 5 of these right next to the tray in the box. Also fits my
GK
bit's box perfectly beside them under the tray.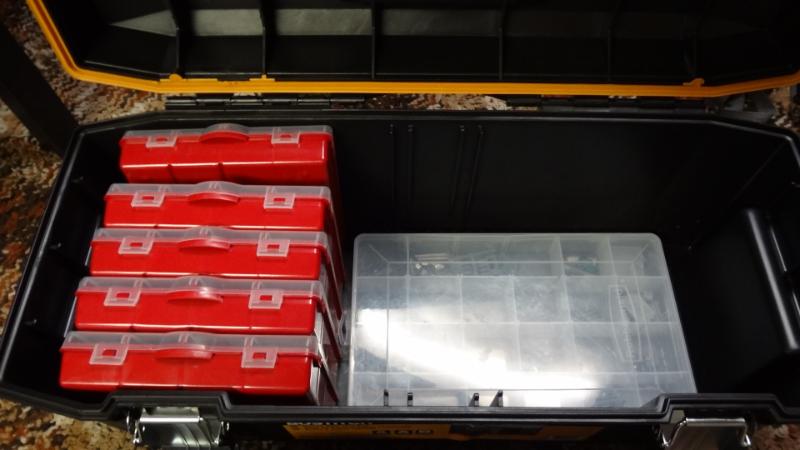 Why I chose the StackOn 13:
#1 Reason) Works spot on with the FATMAX
#2) Compartments can be made smaller or larger with inserts
#3) Unlike OTHER boxes, it comes with ALL the inserts needed to make all the compartments
#4) Cost like $3.50 each
So... after a 30 min trip to Lowes, the Ultimate Toolbox was assembled for a grand total of:
28'' FATMAX Structural Foam Toolbox - 29.98
13 Compartment Storage Box - (5) 17.40
add tax....
TOTAL: $51.27
Since I already had all the tools needed, I didn't search for prices or anything else as $48.00 will get you snips, a hobby knife, glue, and a lot of other stuff at walmart or hobby lobby easily.
Here are a few configurations I tried with the box just to show you what all it can hold...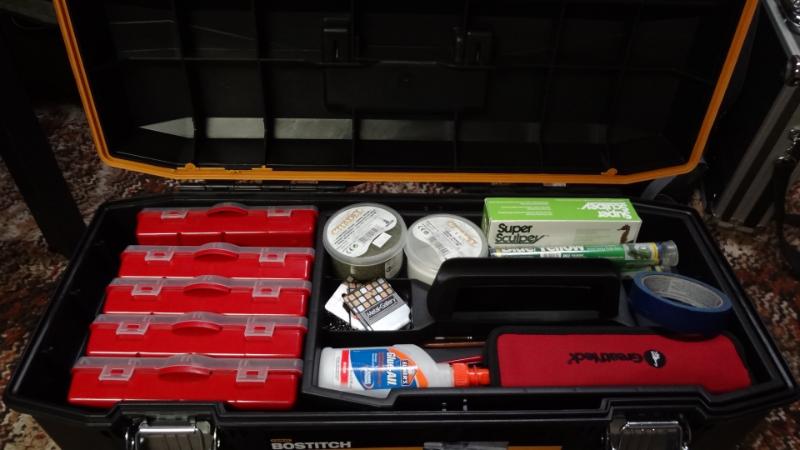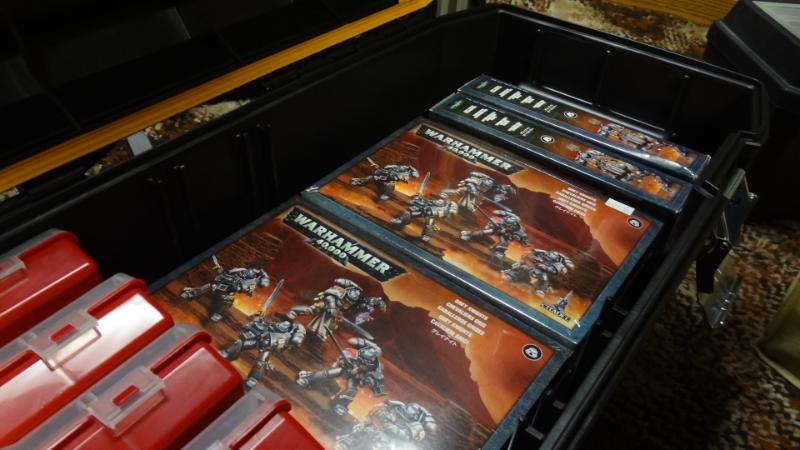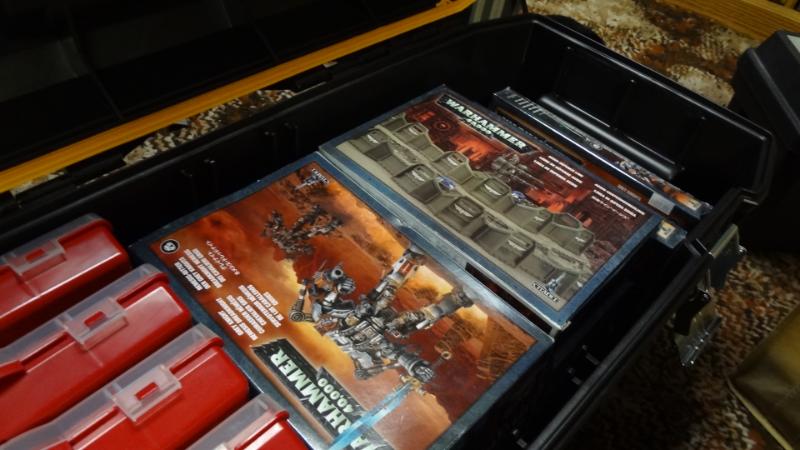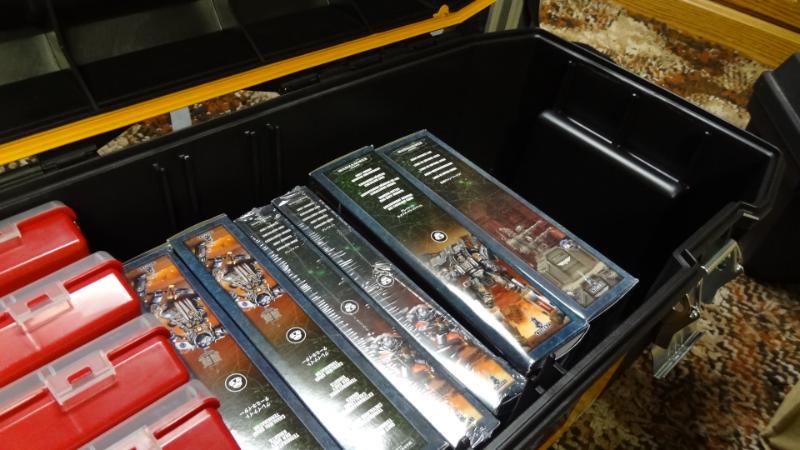 And this is what my box looks like now! Hope someone out there finds this useful. You're toolbox is important, and one of your most important tools to have... next to the ACTUAL tools haha. Having an organized and comprehensive toolbox helps. TRUST ME!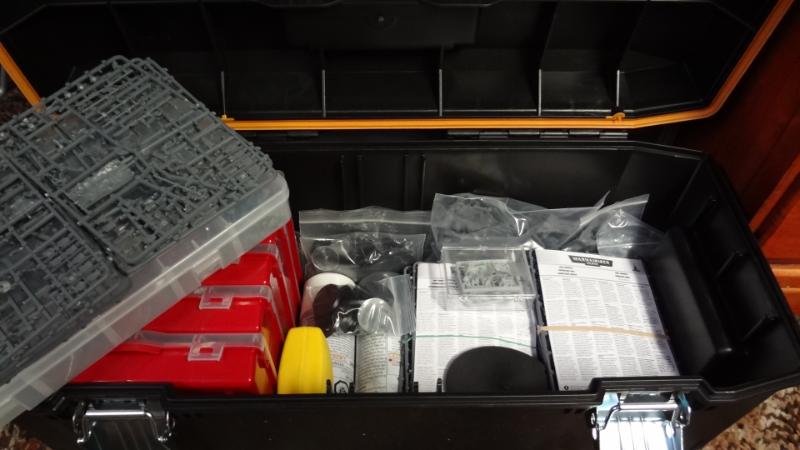 ALSO.... Found these 'cut to appropriate length' chains at Hobby Lobby. Got 4 sets of them for $6, and each is 60'' in length. WELL WORTH
IT
!