Alright, so I've been pretty quiet with the updates lately. That's because I've begun work on my Knight army. So, expect to see slower updates as I am going to be taking my time working on these. But, do expect more mecha from me! There may be a few Stormcast thrown in here and there, too.
First, I should probably point that my Knight army will be House Raven. I figured I'd start off somewhat easier with a pair of Armigers I got from Highlord Tamburlaine through a trade.
Here's the first, though both were painted using Duncan's tips from Warhammer TV.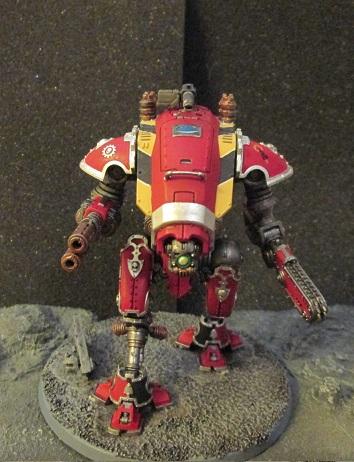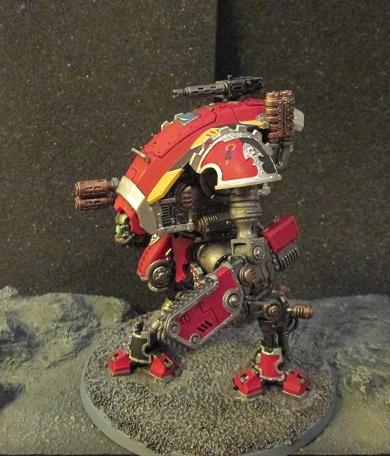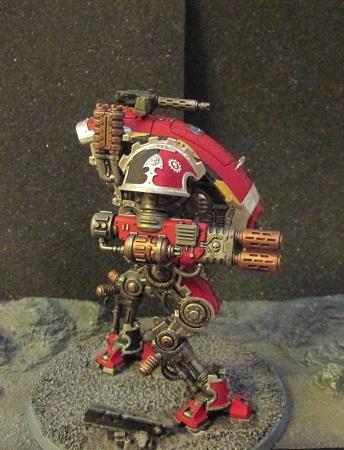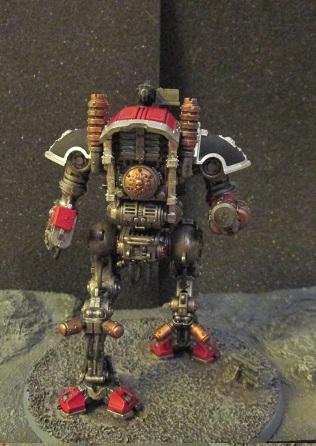 For Armiger 2, I decided to go with an asymmetrical scheme.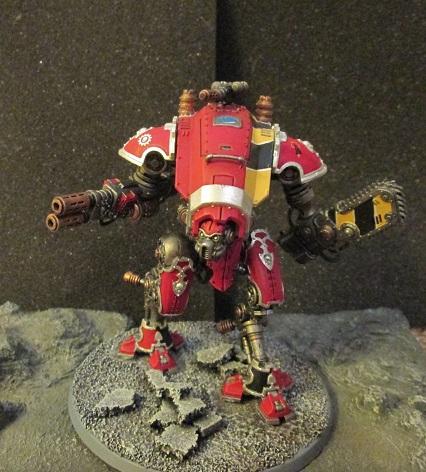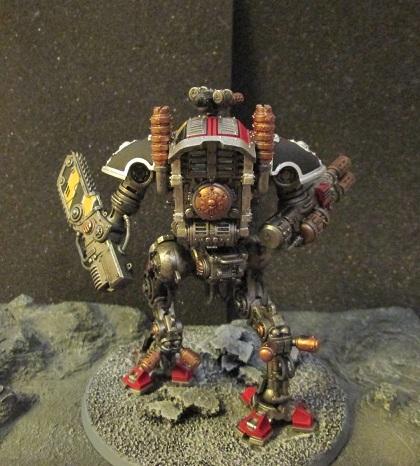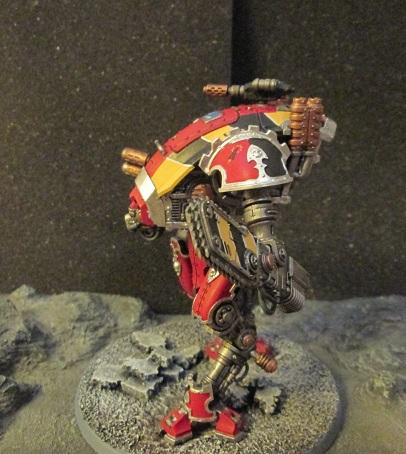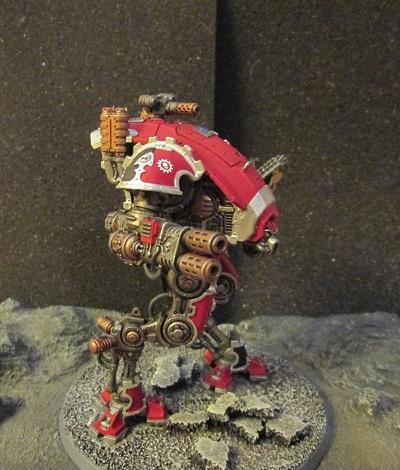 it may be a little hard to tell, but both Armigers have been inked and highlighted. The highlights kind of blend in in the pics because the highlight colors I used are very close to their base colors. They're visible in person though. The thing I'm most pleased about though was my freehand Keep Inviolate symbol that House Raven uses. Highlord Tamburlaine didn't have the decal sheet, so I had to freehand it on both Armigers.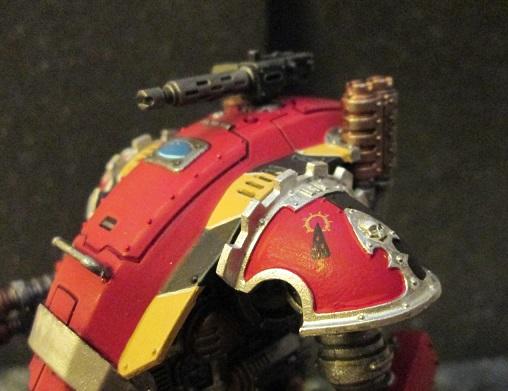 the nezt step in this project will be to begin assembly of my Questoris Knights.