Ingtaer - Cheers mate!
Arakasi - Thanks. I'm reasonably pleased with it too! My first attempt at freehanding both a skull.
Theo - Thanks, mate.
LotR
inbound!

Zahnib - Cheer. Every aspect of the paint job came together really well in the end. Regarding the pinning, two things stopped me pinning his arms. My pin vice is old and shity and the chuck doesn't grip the bit hard enough to effectively drill metal models.....

I just haven't bought a new one yet. The other is I'd need to varnish him so the paint wouldn't rub off and i'm kinda apprehensive about varnishing him because i'd hate for it to alter the paint job any or do that horrid blooming it does sometimes.
Interestingly, my local
GW
has a reasonable
LotR
following. About a half dozen young fellas who i'm assuming are a bunch of school friends. So the game is still active in my area, which is nice.
Speaking of
LotR
. Before I start stripping my middle earth back log, I thought i'd do a minor retrospective.
This little goblin is the very first miniature I ever painted way back in the early 2000s. Followed the painting guide to the letter except for the fact I used a Humbrol enamel red.

Don't know how well that's going to strip!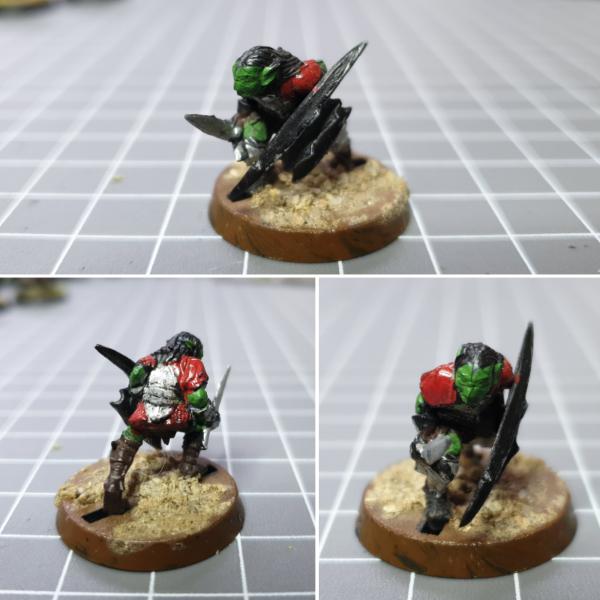 On one hand I kinda don't want to strip the paint off them. I get that lovely little nostalgia hit when I look at them. On the other hand, the need to paint must be satisfied, and I ain't made of money. So into the IPA you all go.
A then and now comparison.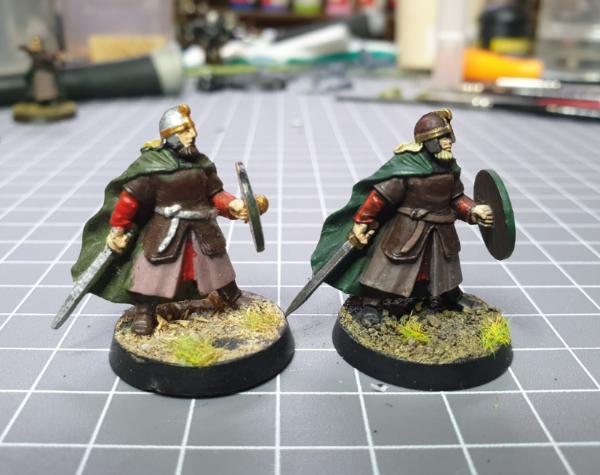 And a group of various warriors.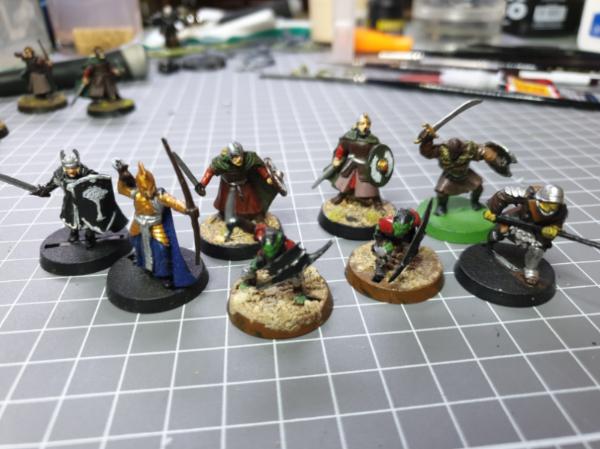 What looking at these old paintjobs has shown me, is that, right from the start, i've been a reasonably neat painter. The skill has improved substanially though, I can say that. I know I never used to water down my paints at all. My style has also changed a bit too. I used to favour brighter colours where now I tend towards a more realistic style.
And now of course I know about blending and washes, etc, which I never used to. Dry brushing was the extent of my "advanced skills" repertoire.
I also rarely bothered about prep/clean up. Mould lines generally got left to their own devices and I often ddin't bother removing the chunks of sprue left over on the model after I clipped them off. I was so slack...

Moving on. I had an absolute corker of a ebay win the other day. I actually
got out of my seat and did a merry jig before I
contained myself and didn't squeal like a small girl
(I squealed)
.
Nabbed myself a old games day captain, a 3rd ed chaplain, old flamey hands himself and some servitors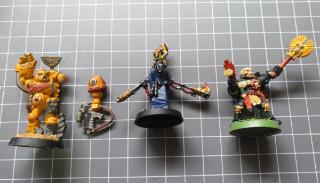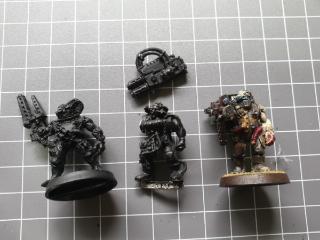 More excitingly though. I got some
OOP
FW
etched brass. The
DA
frame and the numerals will be very useful and who doesn't need ~250 tiny brass eagles?!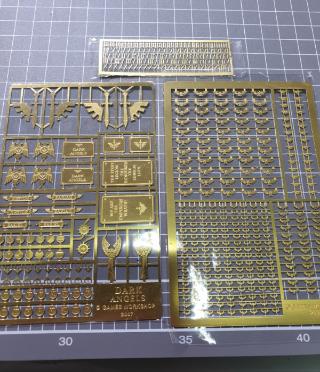 But best of all, I got this guy for an utter steal. $20 for a completely intact Ironhand Iron Father. I've wanted this guy for ever.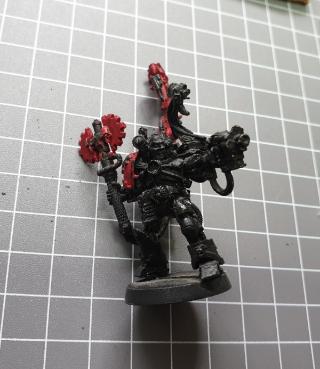 Got 3 days off now, so with any luck I should get some Rohirrim smashed out. That is if I don't break down and buy Total Warhammer 1&2, first. Steam has them on sale and the call is intensely strong...

As always thanks for looking and sticking around.