Thank you all, very much! I am glad to see the positive response to the silly old bear.
Theo, your puns are nearly un-bear-able.
Contrast is right, Cap'n. He is almost entirely done in Contrast paints.
Nev, they say it's the spice. I do jump around a lot, and I enjoy the freedom of having no one game imposing a demand on painting time, but I wonder if productivity suffers as a result. I figure the answer is to keep painting and see.
A little progress on the fire elemental. Despite washing the resin was still looking to repel paint. A little dullcote and we were back in business.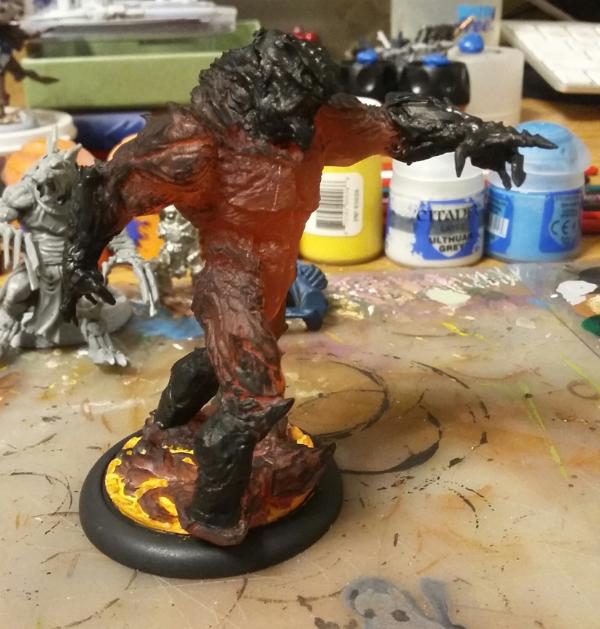 And a giant distraction appears!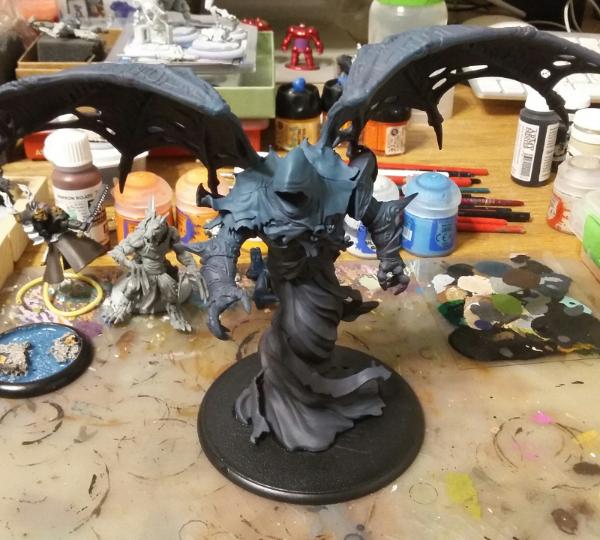 Belial from Shadows of Brimstone. I had passed on this model multiple times, but my friend bought two by accident, including this already assembled version with custom wings, and seeing it in person was enough to get me to take it off his hands. They look like cut down Bloodthirster wings to me, but I could be wrong. Hope to give him a quick but adequate paint job and get back to regularly scheduled nonsense.
Thanks again and thanks for looking!