IGtR= wrote:A belated thank you for showing us the scale of Tizca next to a space marine. Gosh, the detail in that tiny lil thing!

Late to the party, but the Adeptus Titanicus stuff is looking great also
Thanks! Yeah that diorama is probably gonna be the smallest thing I will work on for quite some time, titanicus seems huge in comparison!
Kid_Kyoto wrote:Looking really good. I'd like to see more of the armored grub looking ones

I always liked how

GW

ignored the standard giant robot conventions in Epic and would like to see more the funky ones.
Oh the grub one is on the list for sure! There are some really weird designs for sure, no idea how I am going to modernize this fella though...
I've had a bit of a cold (just a cold, promise!) for the last few days so haven't achieved much but I did manage to get another knight painted up..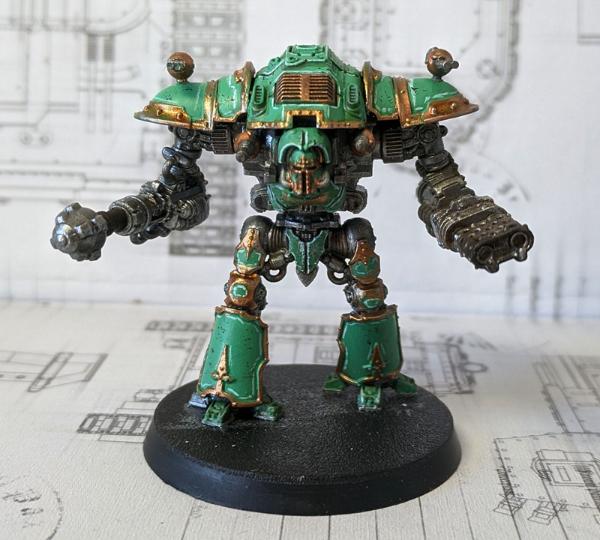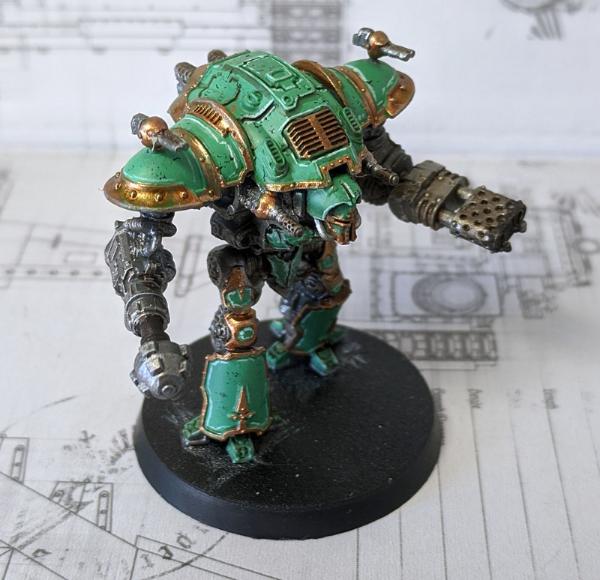 For basing I caught inspiration from listening to the War of the Worlds musical (as one does when painting giant robots), following the Martians invasion of Earth, a red weed starts to grow over every surface, could look really cool if I can pull it off.
Given that red roots everywhere would clash horribly with the green knights I could instead go for a more classical overgrown city look, trees growing out of buildings, cracked and split pavements with the earth bursting through, even flowers being crushed under the feet of titans!
Horizon Zero Dawn (which incidentally also involves huge robots) had some great examples of cities that nature had reclaimed. I think it could be a pretty original take on a
40K
setting...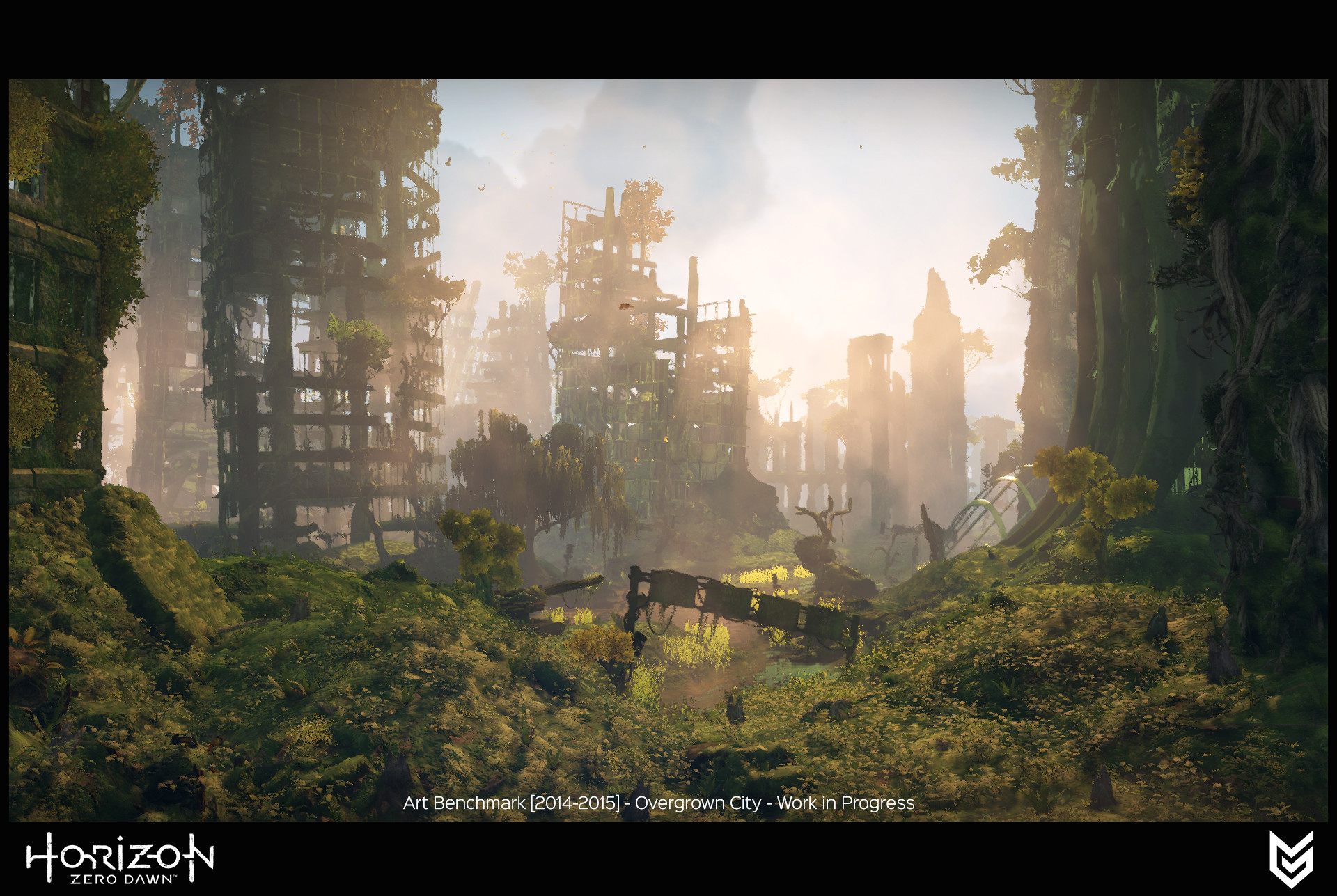 Anyway, gotta wait till I have some actual terrain to show up before I can get too involved in basing and buildings so I'll keep working on the knights until then!
Thanks for stopping by, hope everyone is staying indoors and keeping safe