Stuck at home today while we got a patio finally installed, so what better to do than paint and listen to music all day?
So this lady's been a bit of a project of mine this last week. I've yet to see a finished version of her to copy, so I had to stare at the artwork and try and do my best.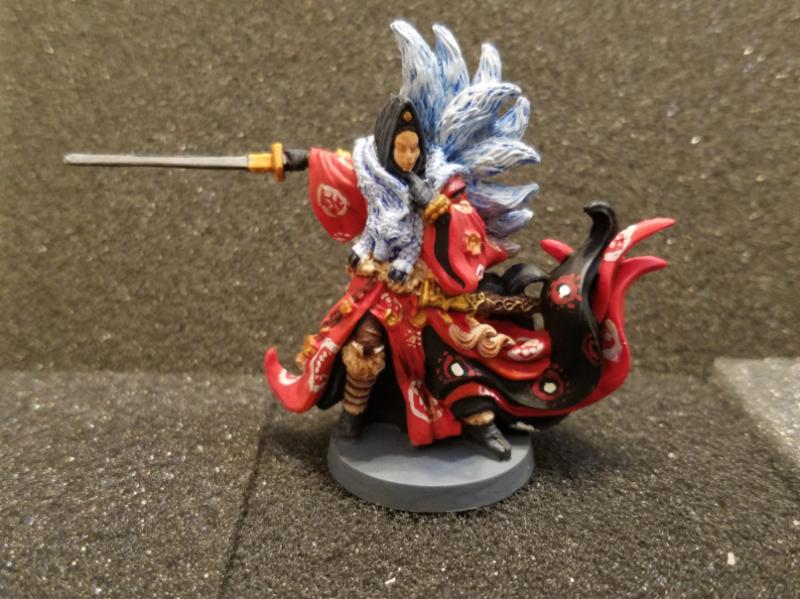 This is the Daimyo from the Sun Clan in Rising Sun. She was in the Dynasty Invasion expansion, which were the Chinese and Korean clans. I really just wanted her, and thankfully found and eBay seller who got me the whole clan for a very reasonable price.
I think her clothes turned out decent. I still love the sculpt. I'll try and do one of each of the other sculpts. I'm not sure about her face. I can't tell if she should be paler or not.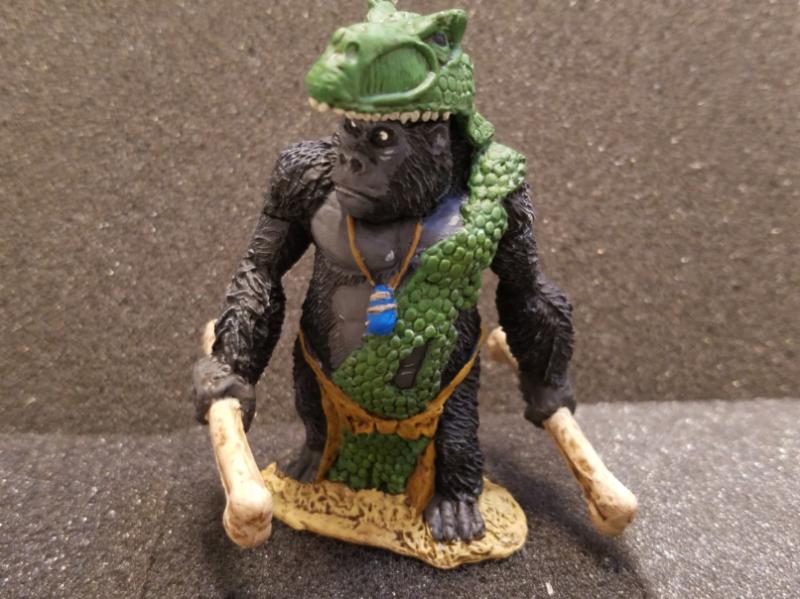 One of the newer Bones releases. Not sure about the dino head. Needs something, but I don't know what. Monkey is alright. He's big too.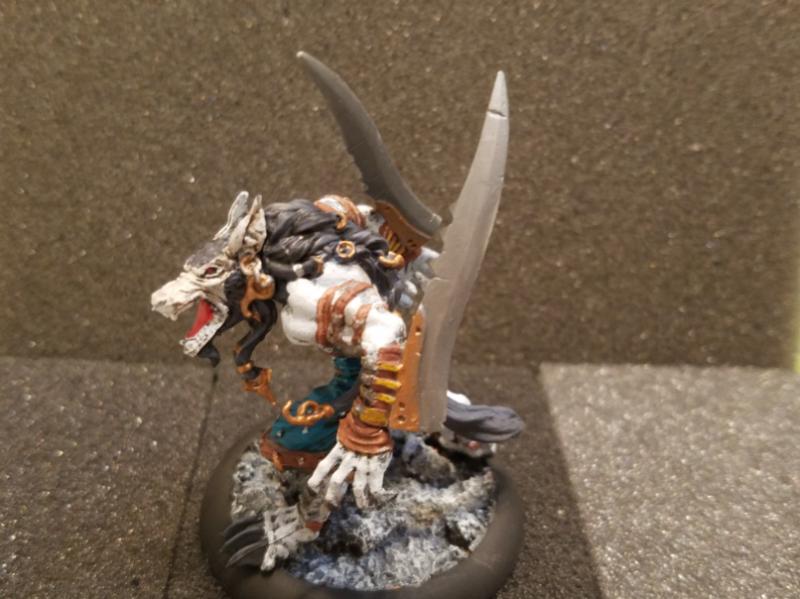 A random Goritsi from Wrath of Kings. Picture sucks, I think I did a better job than it looks.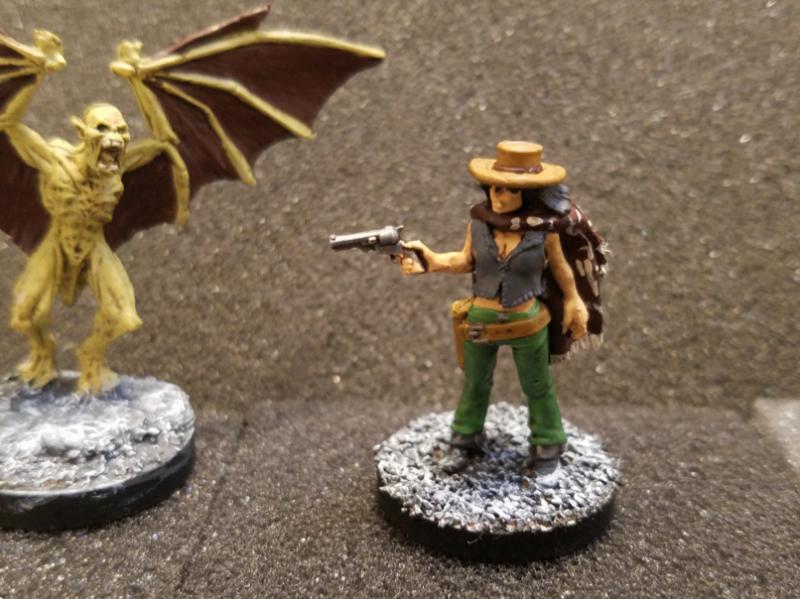 Batboy and a random Gunslinger from Knuckleduster's line. Seems inspired by Eastwood. I fethed up that stupid sarape and don't know what to do with it. Repaint it most likely... but how?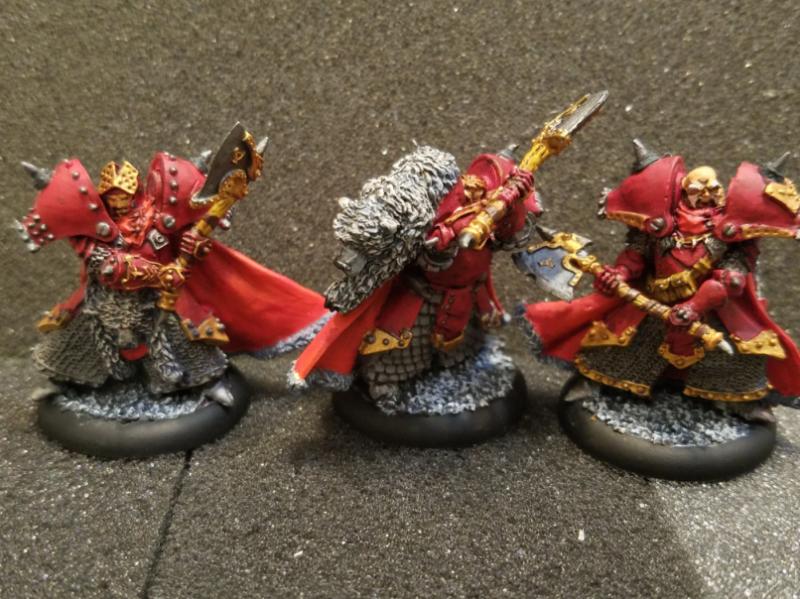 An over saturated shot of Khador's Great Bears of Gallowswood. I forget who is who...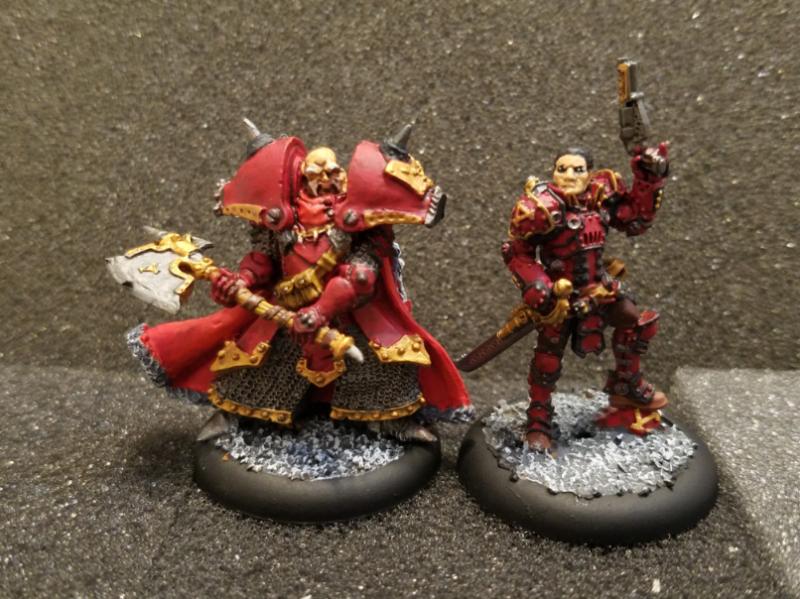 Except I know the bald guy is Yarovich. He's hanging out with his buddy Kovnik Andrei Malakov. This is the earlier non- Kickstarter version of Malakov- he's a full blown warcaster in a wannabe commissar styled uniform these days.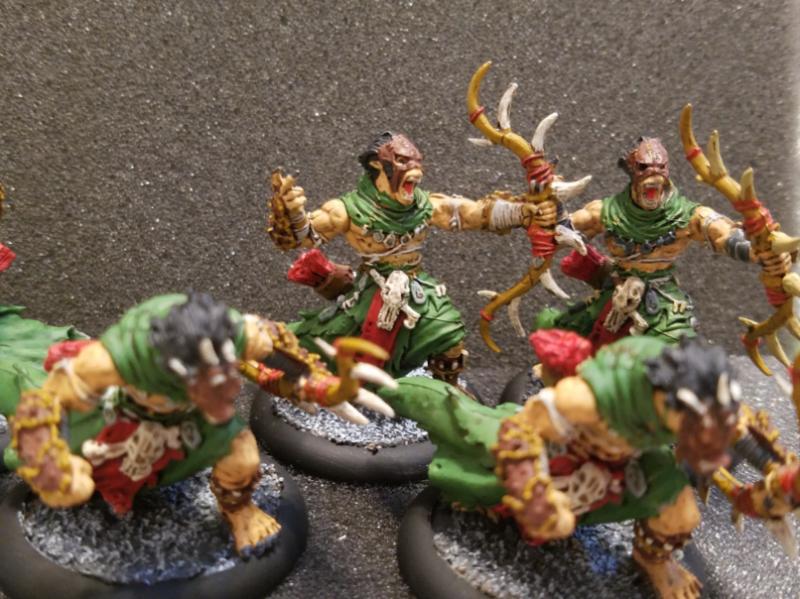 stupid tharn are finally done!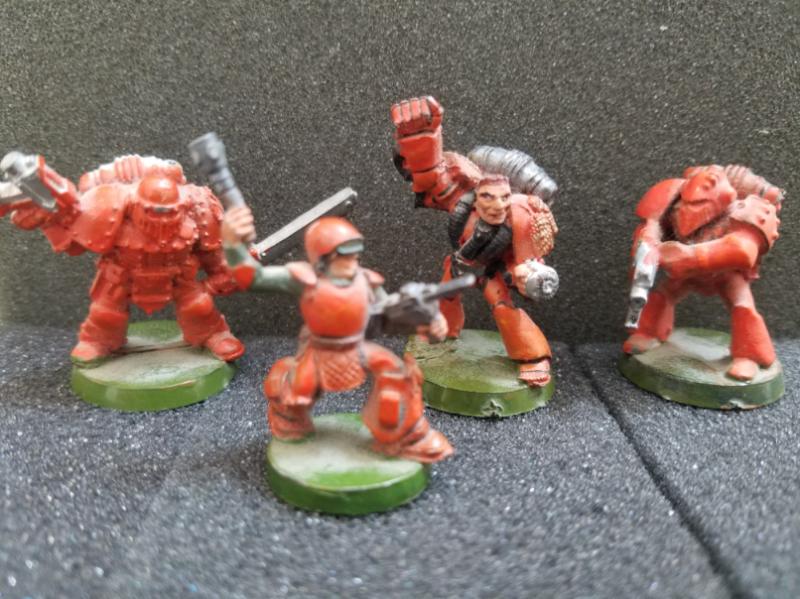 My dad found these while they were cleaning out shelves to get ready for new carpeting. I think I painted these maybe 92 or 93. I think I did them for my brother in Japan, who is to cool to ever admit enjoying
40k
stuff.
Front guy with the big boots is a RAFM sculpt according to Barzam. I have no idea what's up with the power glove guy in the back. What's he doing with his hand?
I have a strong feeling I never finished these. I could never match the color
GW
used for Blood Angels. I mostly used my dad's Tester's enamels back in those days. Ahh... sometimes I get nostalgic for the 90s.