JoeRugby wrote:

Lovely stuff as always dude
Thanks Joe.
8 months with no updates? Sounds about my speed. Here's some of what I'm working on right now:
I made an Imperial Guard army when the pandemic was first hitting, but they ended up looking a bit blobby/blurry as the uniform/fatigues cloth color and the armor color were kinda same-y. I've decided to depart from that radically by painting their armor orange, and I like the result. If the painting looks sloppy, that's because it is sloppy, there is a lot of cleanup and detailing yet to do.
A basic stormtrooper
Another basic stormtrooper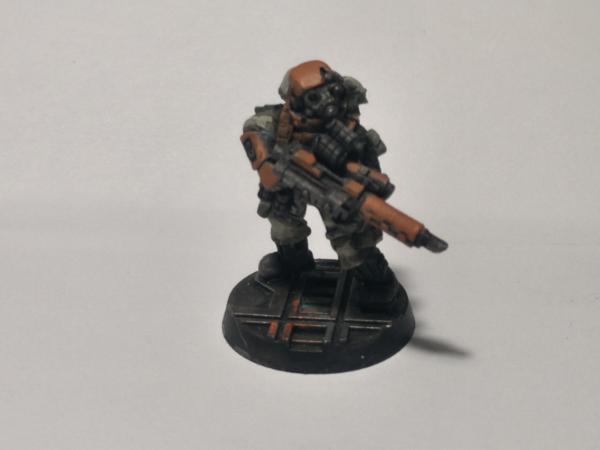 Some plasma gunners, 3 of 28.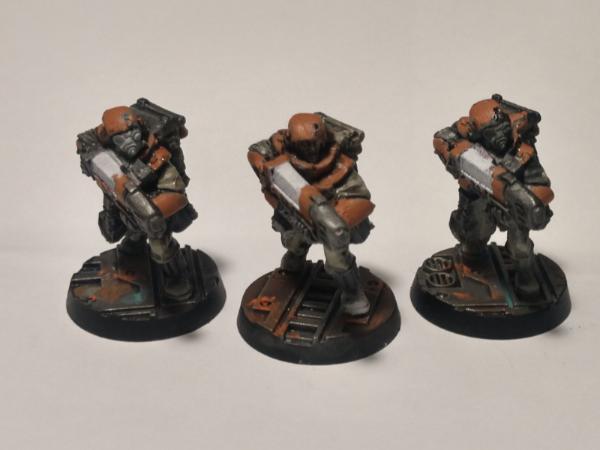 A group of basic stormtroopers