Hello and welcome from a friendly painter / modeller / hobbyist in Canada! Total Picture Count: 58
I had never envisioned myself as a "tread head" or enthusiast of tanks; however, i did grow up building plastic models and my first was a Monogram Snap-Tite German Tiger I tank.
Although I had built a few of the Space Marine Mark 1 Rhino as they originally came three to a box when first released, the only Imperial Guard tank i had was a Chimera APC.
Here is an Imperial Guard Appendix that mentions the Armoured Company, with Leman Russ tanks as
HQ
as well as Elites, Troops, and Heavy choices: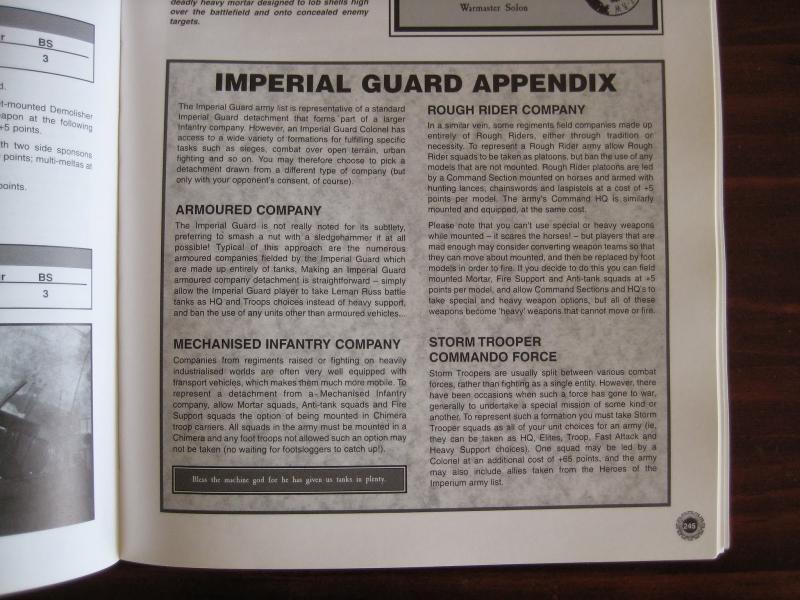 This is the original plastic kit for the Leman Russ tank, catalogue photos are courtesy of
Stuff Of Legends:
: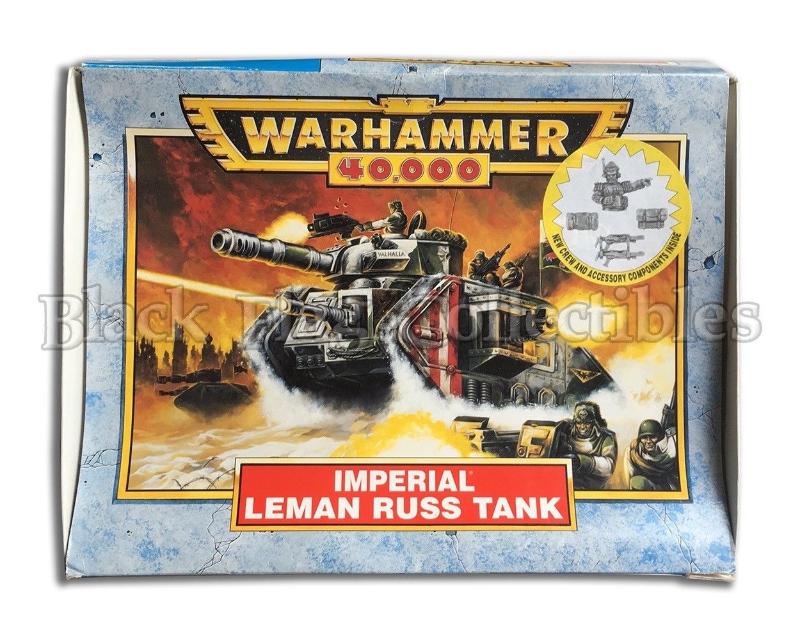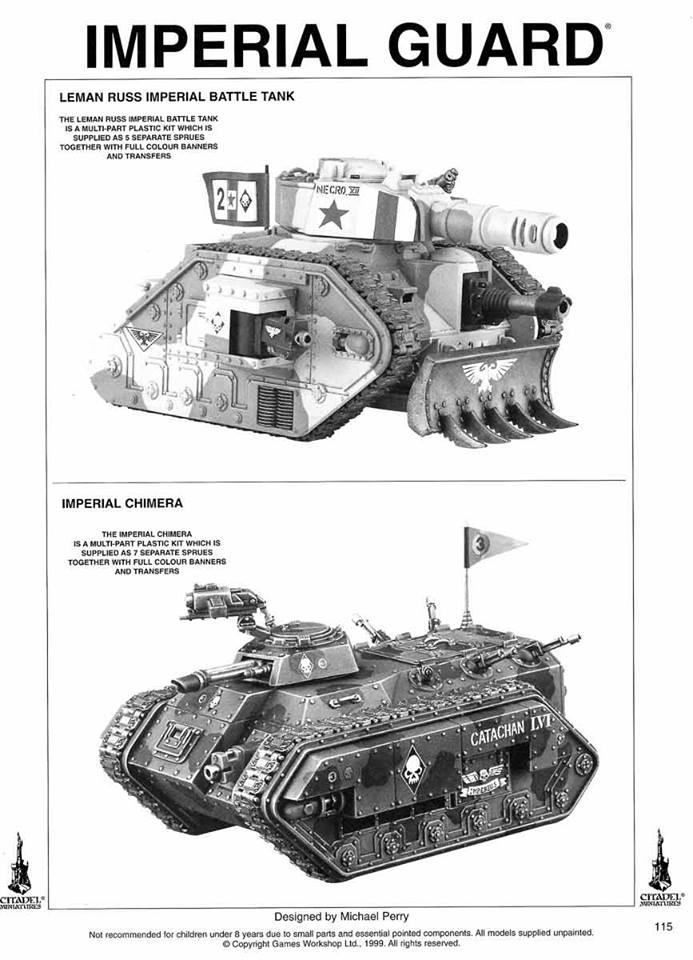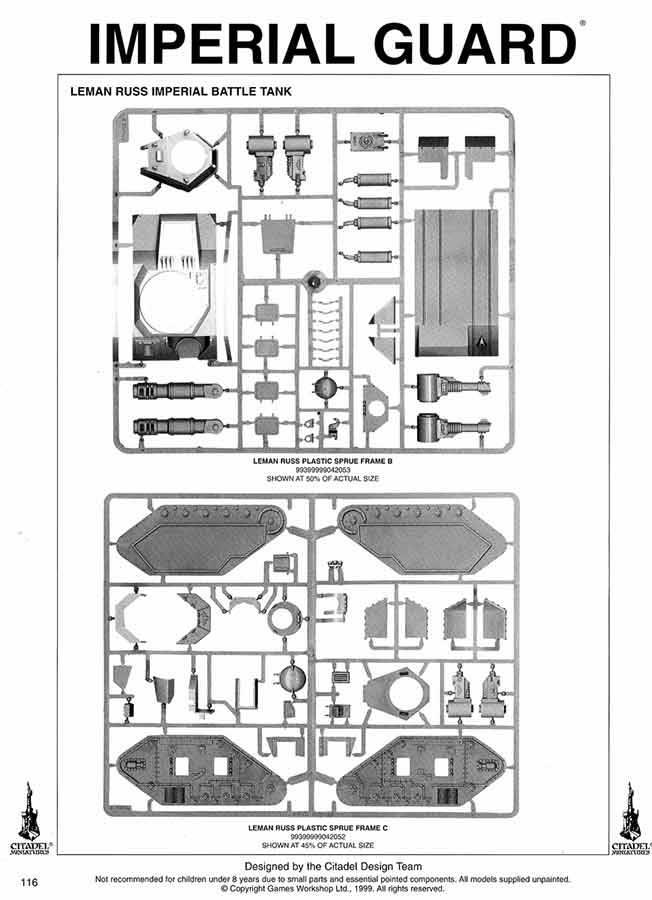 This is the original
Imperial Guard Vehicle Accessory Sprue.
Below it is a selection of pewter metal bits that were available in the plastic tank kits for a while: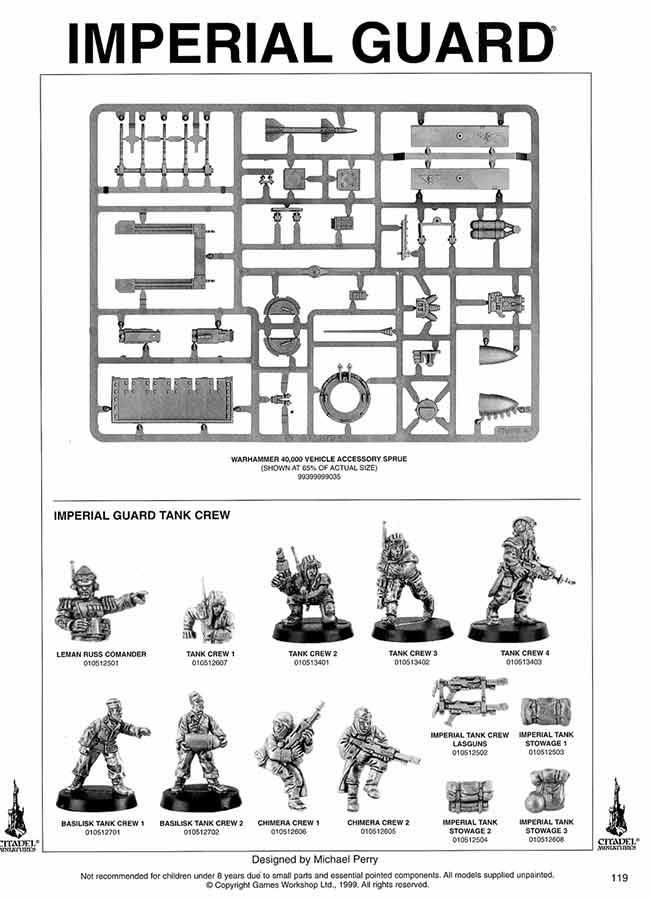 There were two separate Leman Russ boxed sets sold at that time with extra pewter bits, the
Demolisher
and the
Exterminator
: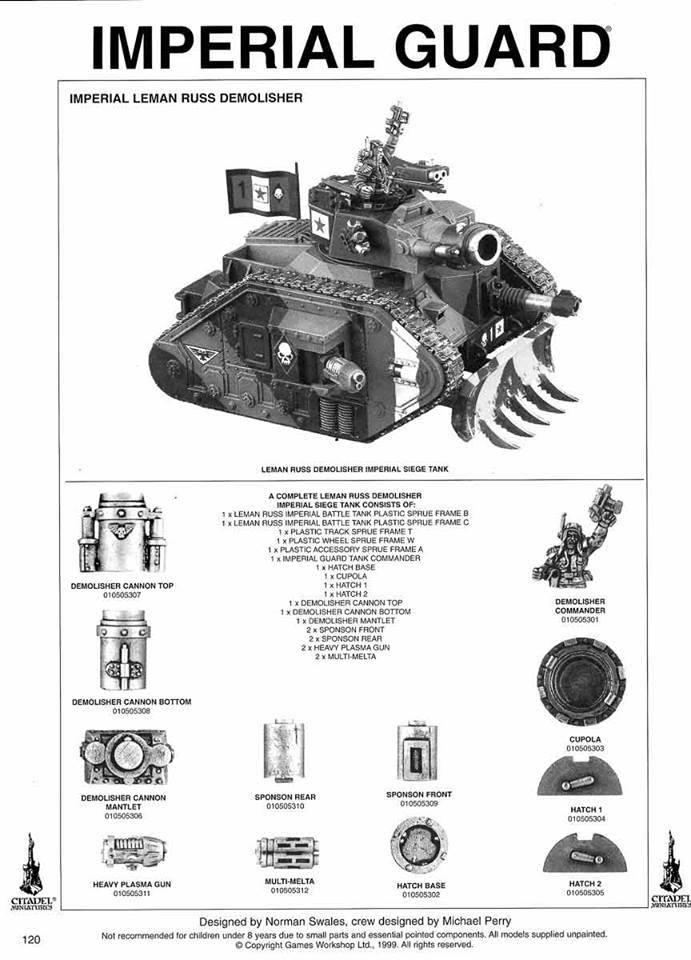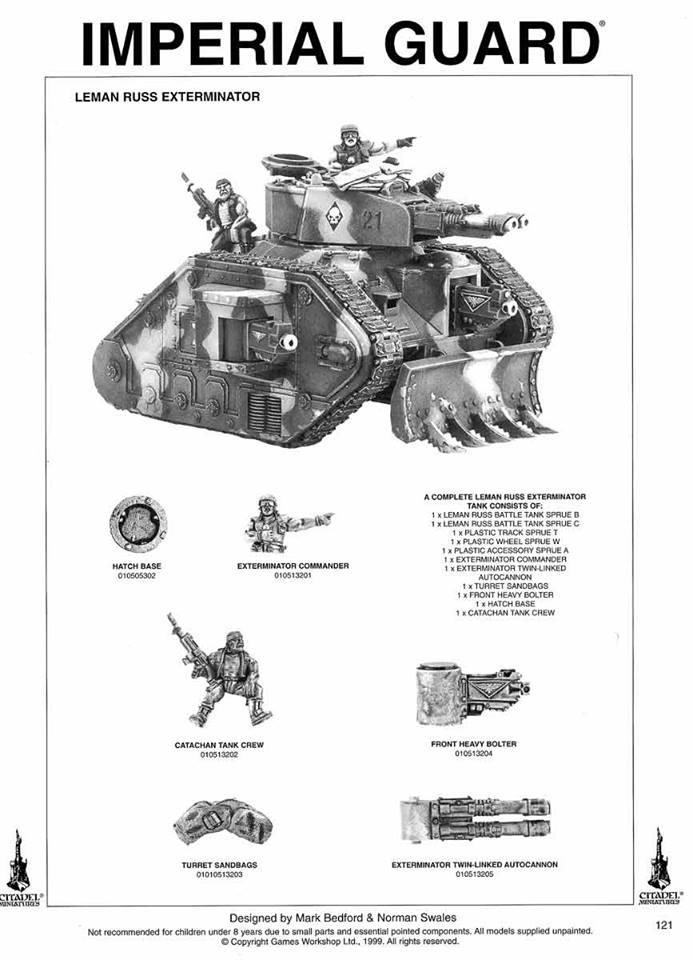 Ever since the introduction of
Forge World
Imperial Guard
Resin Conversion Kits
for the
Leman Russ Battle Tank
, I had always wanted to field a variety of tanks.
However, the expense of purchasing Forge World resin kits and shipping to Canada was prohibitively expensive, while as a kit-bashing / scale-modeller I had envisioned making my own conversions.
I started acquiring Leman Russs tank and extra bits in the form of used, second-hand tanks provided by a friend who originally wanted to start a Chaos renegade army but gave up.
Purchasing one Leman Russ tank kit brand-new, and taking his two used tanks into my Imperial Guard arsenal, was the start of my Leman Russ Tank Squadron!!!
The next two colour photos were taken by myself over a decade and a half ago; according to the date stamp it was August 8, 2002 .
Leman Russ battle tanks, two acquired second-hand and one purchased new: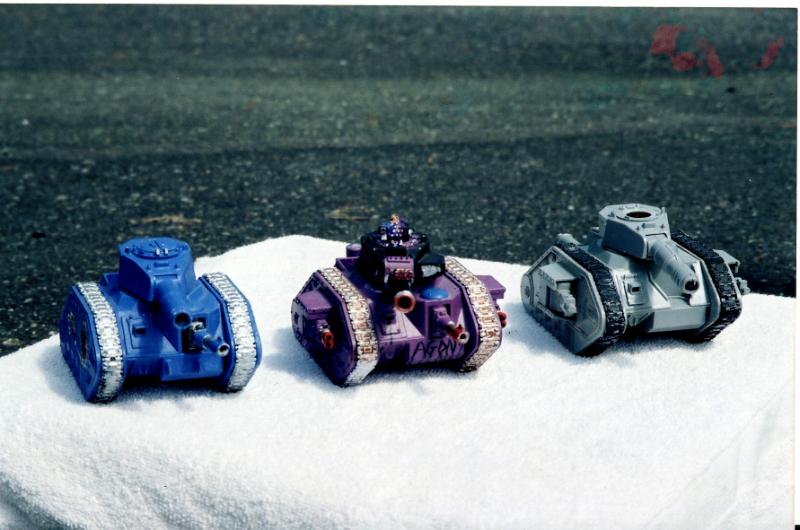 Leman Russ Tank Squadron, after recovery work: