One more Bones fantasy figure finished. Hopefully he'll get some attention when I put him up for sale.
This guy is supposed to be some kind of Ogre chieftan.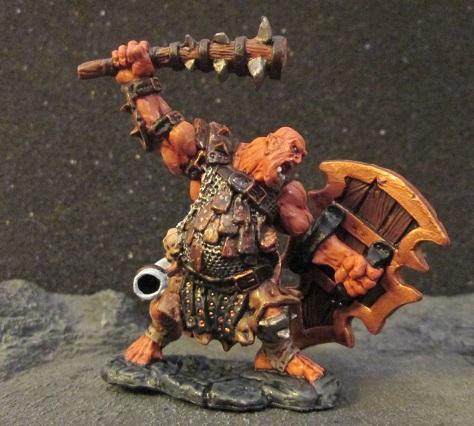 Now, more interesting stuff. Highlord Tamburlaine had challenged me to a skirmish game of 40, My Weeping Legion against his Necrons, most likely. He managed to forget that challenge, but I made an effort to pad out my list with some more units. Unfortunately, most of what I've actually finished has been a lot of low end units. Primarily just Plague Marines and Pox Walkers with the odd cultist here and there. So, since I have Lord Felthius and his Tainted Cohort, I figured I'd get those Blightlords done so I'd have some heavier hitters (Felthius himself will wait until I find a better head). To boost my cultist numbers, I also painted up a couple more, including a conversion for a leader.
This guy would count as a basic cultist with a melee weapon and an autopistol.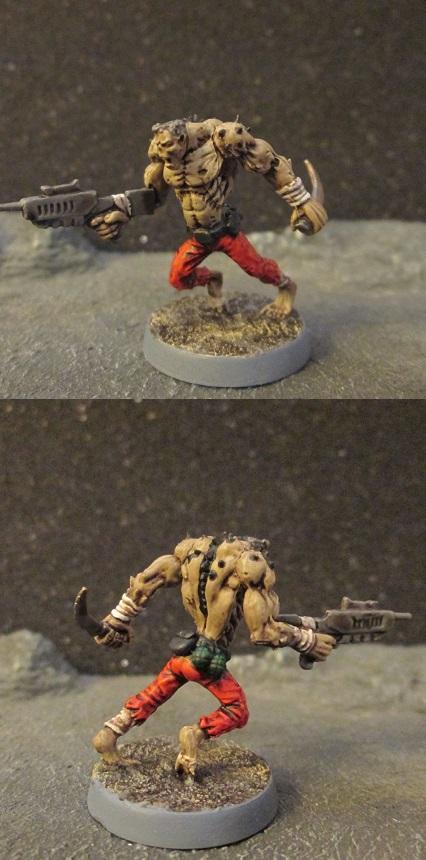 This fellow I did a little converting to make him match up with the leader figure.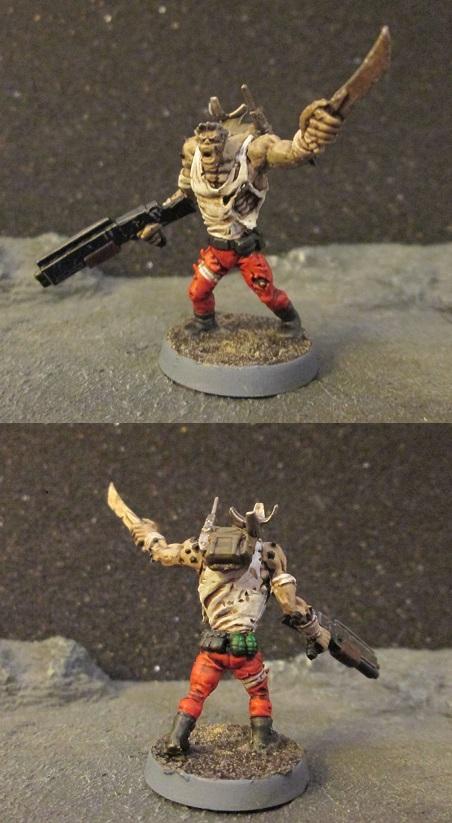 Mostly, the work consisted in converting his rifle into a shotgun. I had a spare comms pack from my GCPS, so I gave that to him to help him stand out a bit more as a leader.
Now here's the Blightlords of the Tainted Cohort.
Tentacles here was completed first.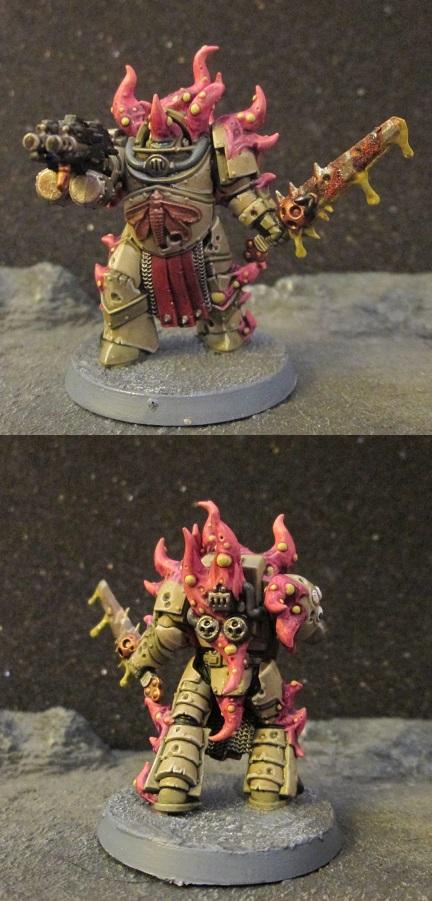 After Tentacles came Horney.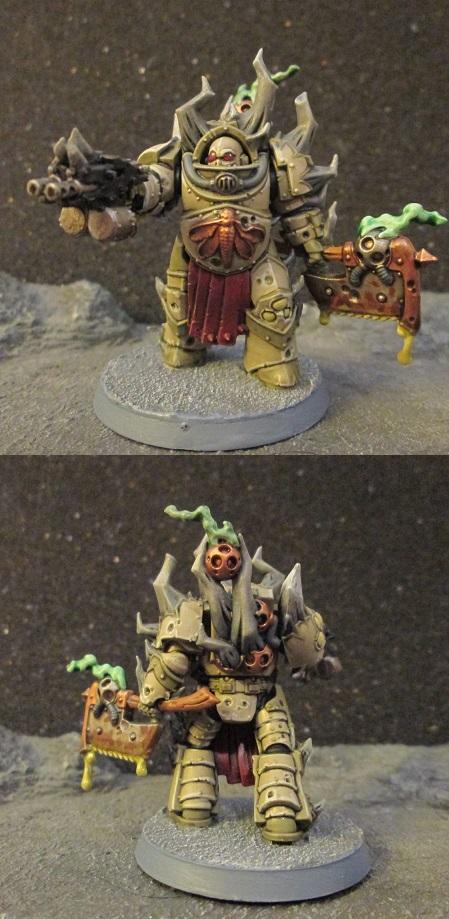 And then lastly, we have the final one I did who also happens to be my favorite of the group, Toothy.