With the release of the Apocalypse sets (and the startup of an escalation league at my
FLGS
), I finally had the excuse to start the Ork army I've always wanted. The starting goal is somewhere between 2-3000 points... but I'm quickly finding looting stuff to be very addicting.
First off, the boss! Big Mek in looted Mega-Armor w/
KFF
: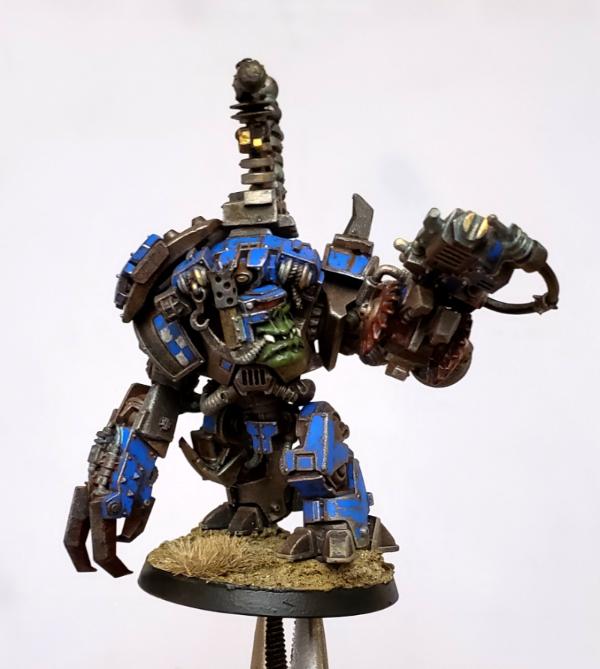 Some 'vanilla' Deff Dreads: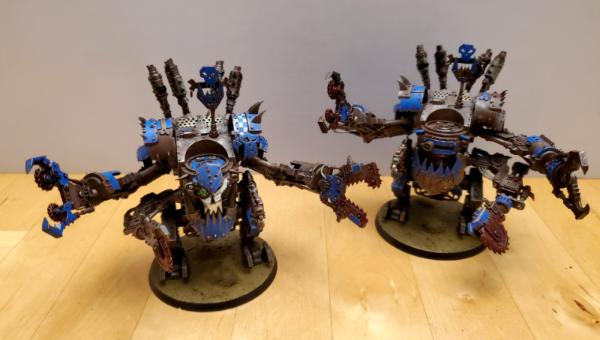 A trio of 'vanilla' Killa Kans: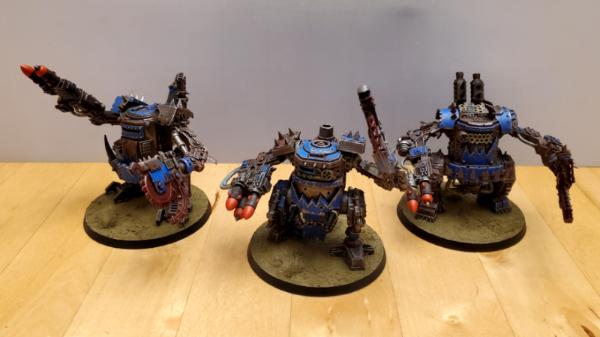 Looted Imperial Knight (I'm using it as a Morkanaut):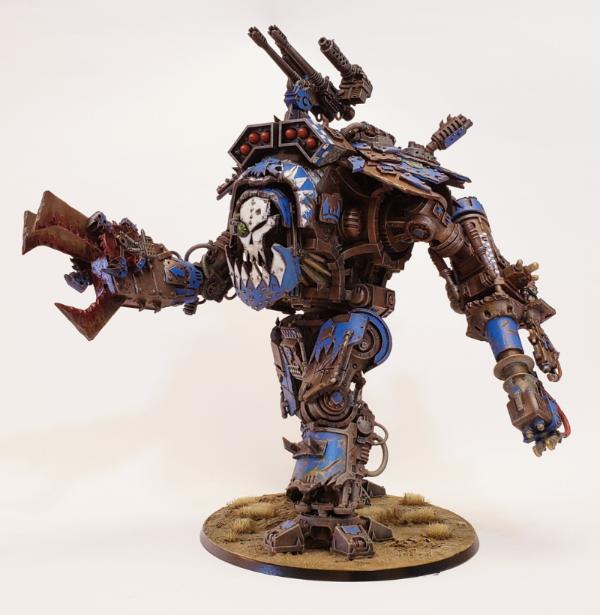 Looted Deff Dread (
WIP
):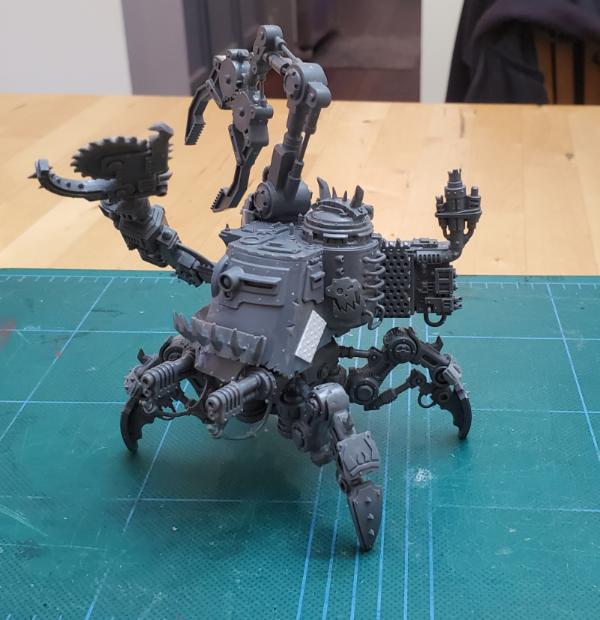 Currently on the table are the looted Deff Dread, some Deffkoptas, a pile of (obligatory) gretchin, some Mek Gunz, and a looted Necron Flying Metal Croissant!
Automatically Appended Next Post:
Here's more details /
WIP
shots on the looted knight: