The Predator's coming along, but I've got another project I've bumped up the queue due to the new Codex making something awesome. Here's a detail I've added to it: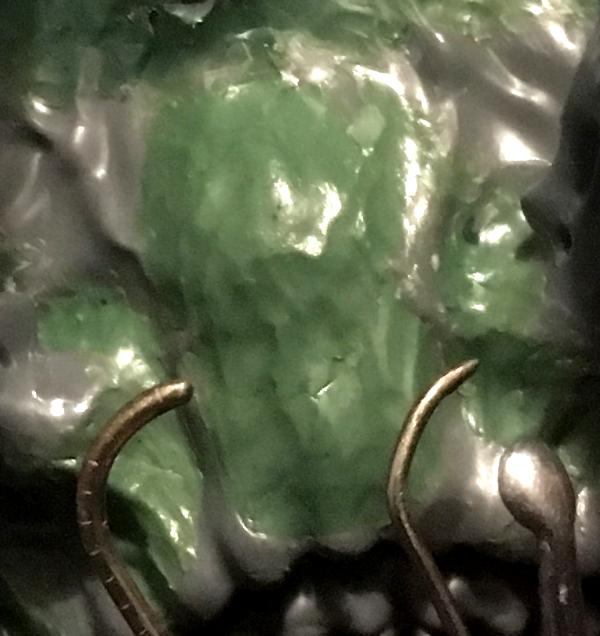 Started with a patch of green stuff. It's filling a hole, but this works as long as the
GS
is a few millimetres thick. The tools are a Galeforce Nine sculpter, and a couple of home made ones - paper clips glued into handles, filed to a round end and a point, and bent into shape as needed. I get my
GS
from The Troll Trader - this project and the Predator have consumed a FOOT of it already.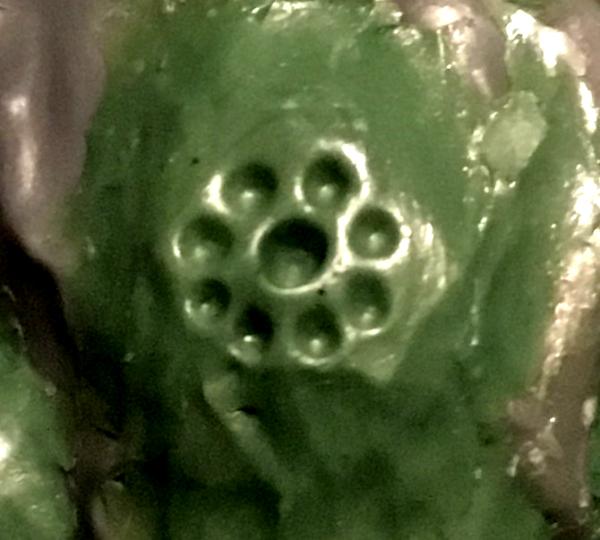 Used the round headed tool to press in a central hole, and eight surrounding holes.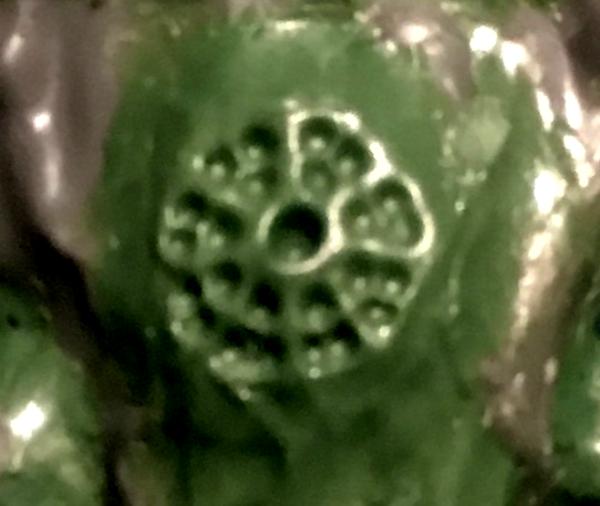 Give each hole a complimentary pair, creating little 'marks of Nurgle'. These form the negative space between the stalks of the arrows. You know what I'm talking about because you've already skimmed the photos.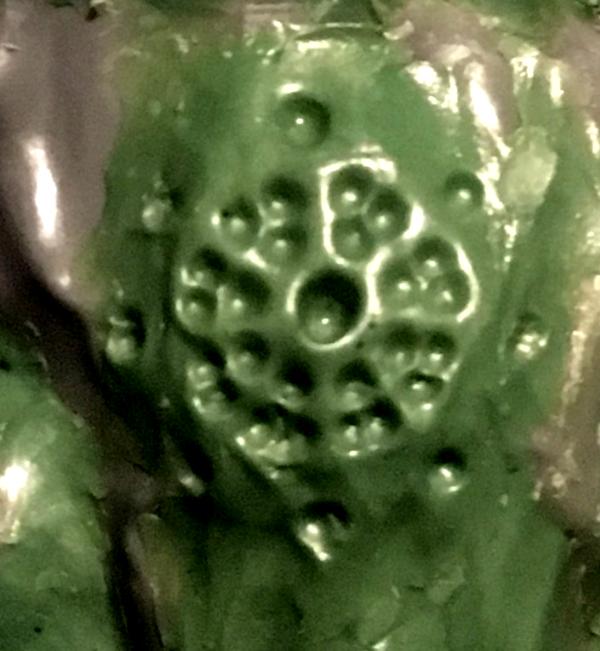 Press in eight more holes, where the arrows will terminate.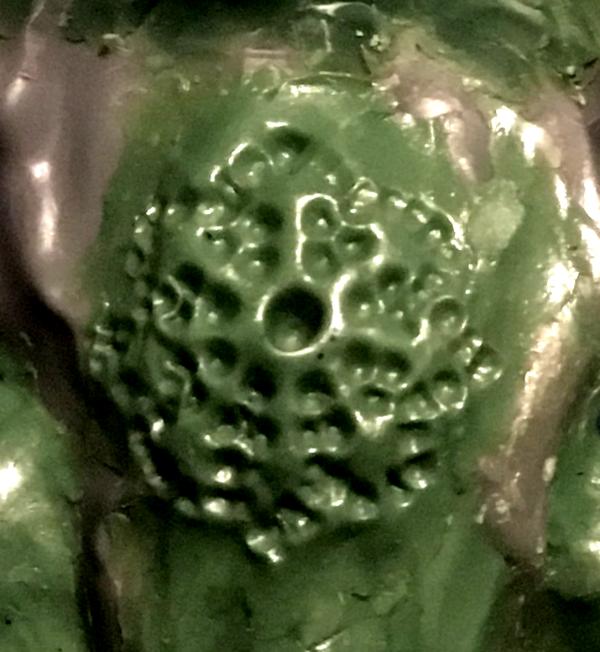 Join the dots to define the arrows.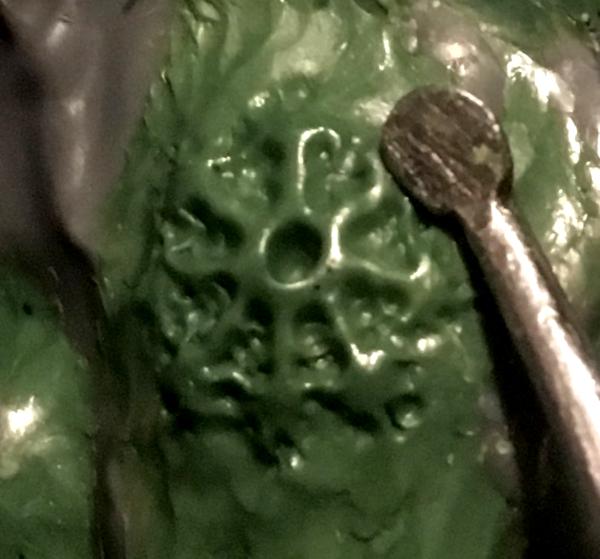 Use the wide round sculpter to smooth off the surrounding holes, making the negative space smoothly transition into the background plane.
I can't get a better picture as the construction is not to be touched whilst
GS
cures. But now the pressed holes in eachnegative space have been joined together with more gentles presses of the round tool. The pointed tool adds some variety in the pockmarks. And there we go!
In other news, my winning streak has not survived contact with the Konor campaign. It's big multiplayer games round my end at the moment, and... I'm not convinced they're a good idea, in a game where melee is bottlenecked by the need to give the inactive side the ability to interrupt with Counter-Attack. We sometimes don't reach turn three.
Last game, my Fiends failed a charge and got shot, Flesh Hounds got speedbumped and then charged by Harlequins, and Terminators deepstriked in, crippled a Leman Russ and that huge new dreadnought...
...which proceeded to kick them all to death when they charged it to finish the job!
Ah well, that's my bad rolls out the way. I also curated two friends' introduction to 8ed, though, so hopefully I'll be getting in some less overwhelming games soon. Maybe even field... it... DiabolicalLaughter.jpg.exe