Hurray for a 3 day weekend!
...although everyone ended up getting sick, and I missed out on Brookhurst's bring n' buy, and we ended up feeling blah and not going out last night since we both have to work on Valentine's... oh well.
I did manage to get my guardian squad all done!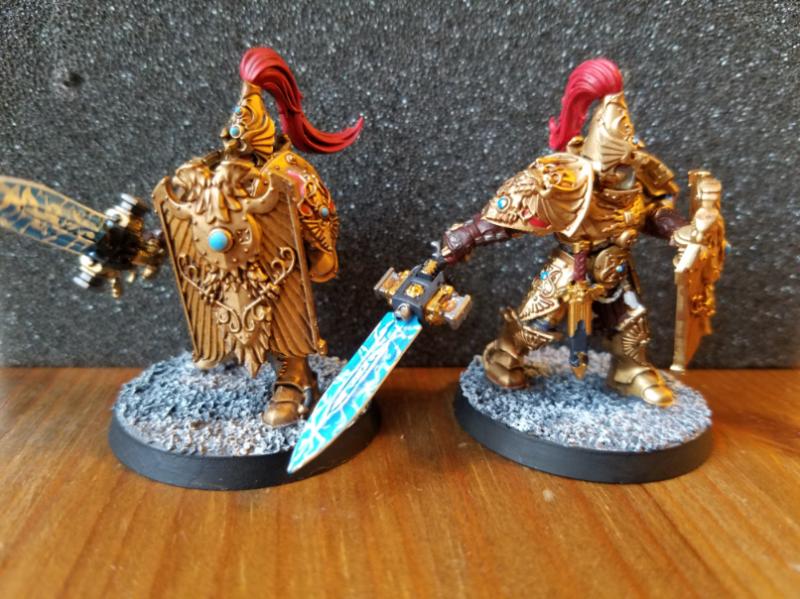 Custodes with their sentinel blades...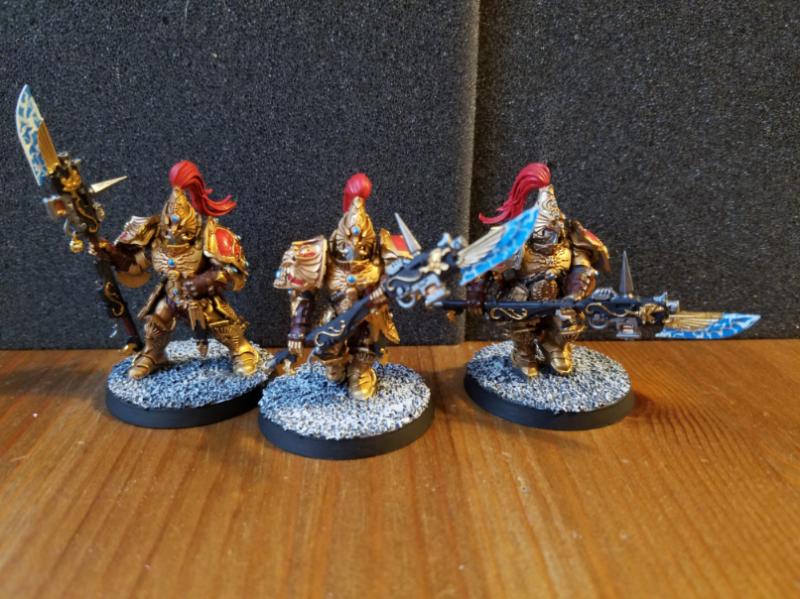 And the other three members wielding guardian spears. Not sure who will get the Shield Captain cloak yet. Maybe one of the guys with the spear advancing. Also had a difficult time figuring out where to put their misercordia. Couldn't find reference to them in the instructions, so slapped them on around their waists and called it a day.
Still finishing building the jetbikes, and then I have about 3 more Custodes squads ready to paint. Hopefully even play with in the near future!
Speaking of playing, I've been diligently trying to finish my First Strike box for
40k
. My son said he'd try, and it seems like a nice portable set to take and introduce others to (and familiarize myself with the rules while I'm at it).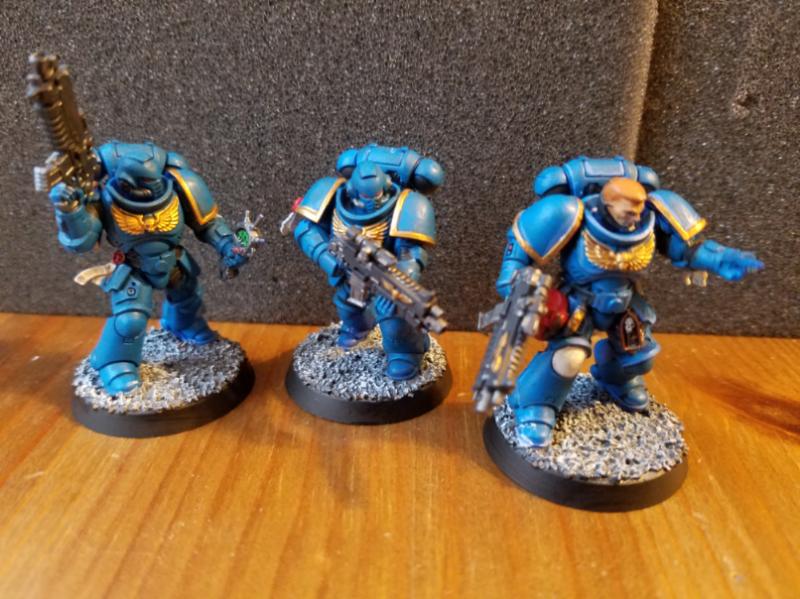 Here's the Intercessors from the box. They're the easy to build guys. Painted the sergeant's face but it's hard to see. I'll try doing the decals after I've sprayed and sealed them.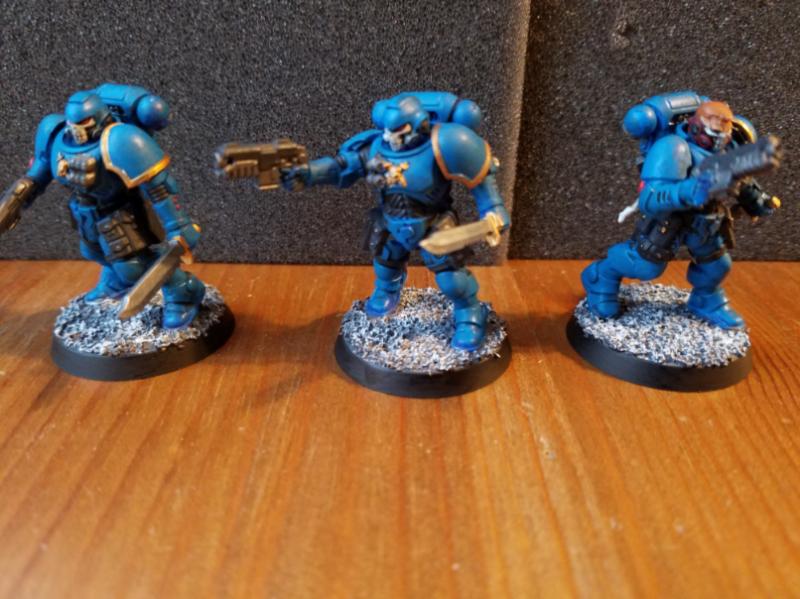 The Reivers as well. Debating if I want to bother highlighting the black- ish under armor stuff. Feeling kind of lazy about it... plus I got started on the Plague Marines, and would like to see them finished by the weekend.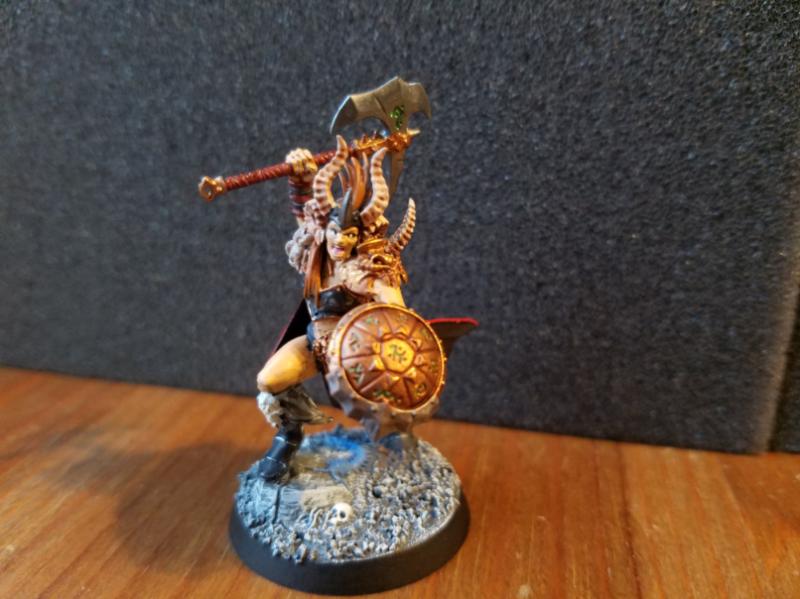 Got the Darkoath Queen all done too. I like her. May not be 'Eavy Metal quality, but I tried! She'll lead my hypothetical Slaves to Darkness army/ warband if we get around to playing Sigmar again.