Okay, another long hiatus... but this one has a really fun return post! I made a trip to California to help clean out the house I grew up in, and while I was there, I dropped in on an old Warhammer buddy... we picked up the game in the Rogue Trader / 2nd Ed. era and have been playing ever since. He found an old box of miniatures in his garage rafters that I had abandoned when I moved out to Colorado almost 20 years ago! I had long since written off those models assuming I'd sold them in a big lot along with a Guard army and a fantasy Dwarf army I got rid of years ago.
What treasures I found! A lot of these are from the late 80s and early 90s, and really are some of my favorite sculpts from back in the day. I cleaned the rat poop out of the box and repacked the models into bags for the flight home to Colorado.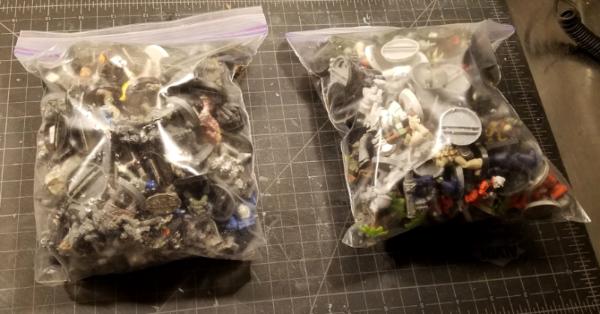 When I got home, I dumped them out to see what I actually had... first up was the bag of metal models: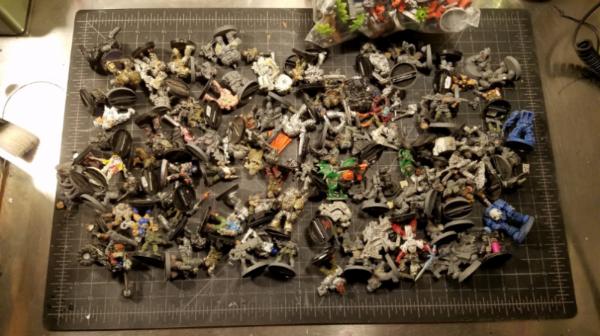 When I got them sorted, I found that I had lots of
40k
Orks...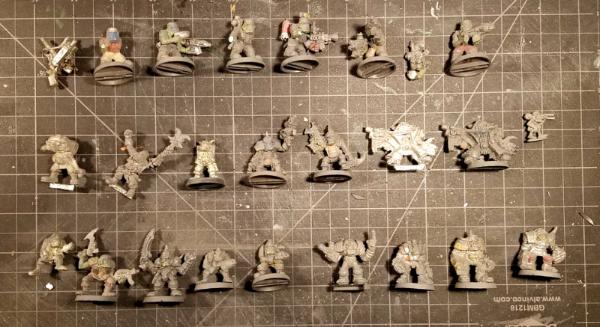 There's a bunch of Space Marines, including some in MkIII power armor, some early Terminators of the Space Hulk era, some Inquisitors, and the classic wolf-headed dude...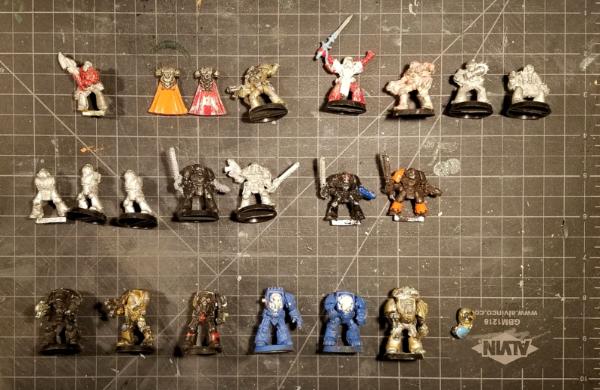 I found a really fabulous haul of classic metal Guardsmen, some of them so old they're technically "Imperial Army" or even "Adventures", "Pirates", and so on, AND the thing I'm most excited about, a bunch of Squats who somehow survived the Tyranid Hive Fleet that got the rest of them!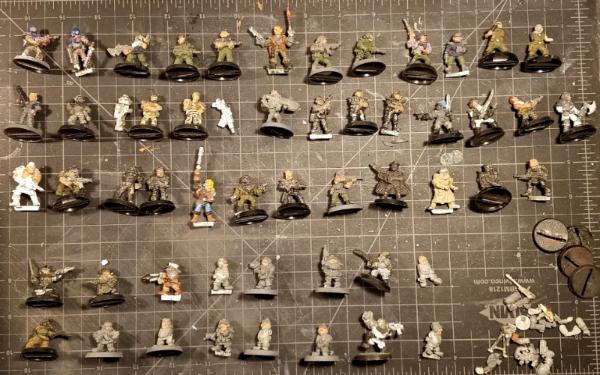 The dregs of the metal bag had a few oddities, including a very risque female servitor, most of an assassin, some hobgoblins and draconians and familiars, a Squat heavy weapons trike, and (I think) a complete Space Marine speeder.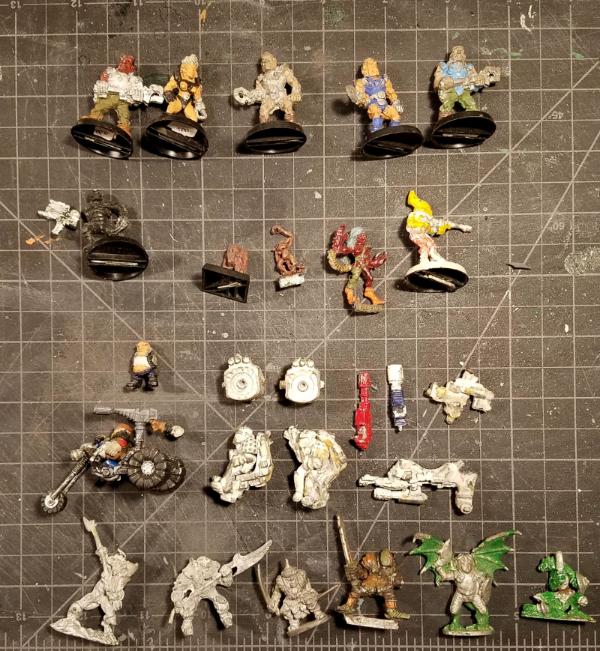 Then I moved on to the plastic bag, which had a lot of the 2nd Edition starter box snap-fit monopose Marines, Orks, and Gretchin, some plastic Space Hulk Terminators, as well as some Rogue Trader "Imperial Space Marines" plastics (with a shocking amount of enamel paint). There were plenty of usable bits in there, though...
Some Rogue Trader Imperial Guard in pretty rough shape: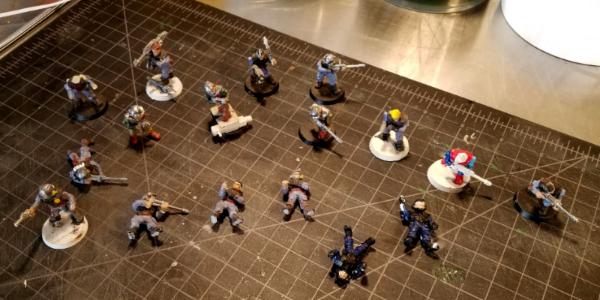 Including a squad of ten that I had mostly painted in a striking orange scheme... were they Penal Legion troops or X-Wing pilots?

Finally, a bunch of plastic Squats from the Rogue Trader "Space Dwarfs" box. Check out the one I modeled with two power fists!